Many people wonder how exciting it would be to use a television screen instead of the usual computer monitors. It's not that difficult to hook up your television set to the computer screen. Nowadays, the windows operating system offers many easy ways to do such tasks which were previously considered to be very complicated. Windows also offers various compatibility options for most of the modern day peripherals out there. With the technological advancements, you can easily connect many electronic and media devices with your computer with great ease. If you wish to watch television on your computer monitor or you want to do regular office work on your home television screen, then follow the simple steps mentioned below and learn how to use your TV as a Second Monitor for your Computer.

Step # 1 – Open Control Panel
First of all go to the start menu and open up the control panel from the list.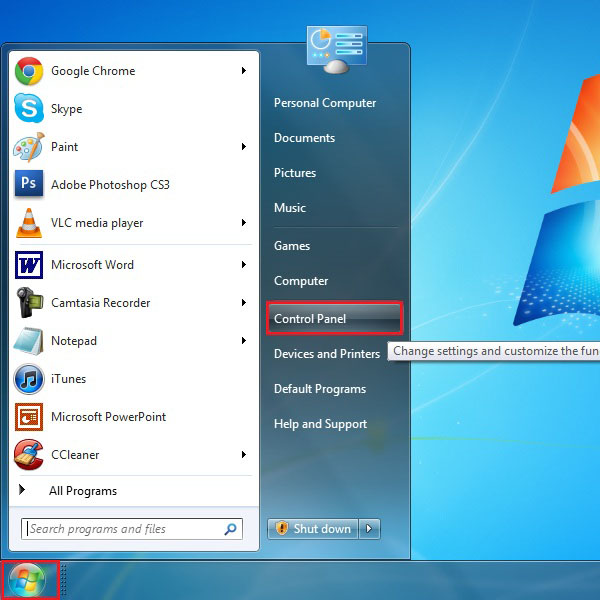 Step # 2 – Open Control Panel
In this window you will see a number of options related to your computer's performance and settings. Look for the "Appearance and Personalization" option from the list and click on it to open.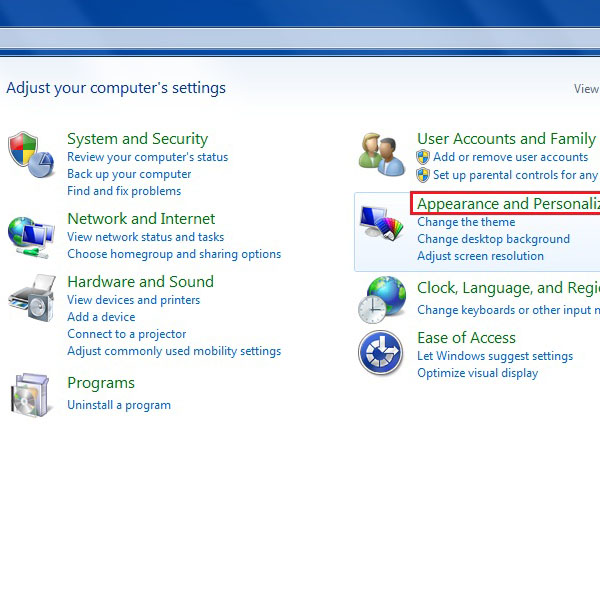 Step # 3 – Adjust Screen Resolution
Under the "Display" category, you will see the option "Adjust screen resolution". Click on this option to open it.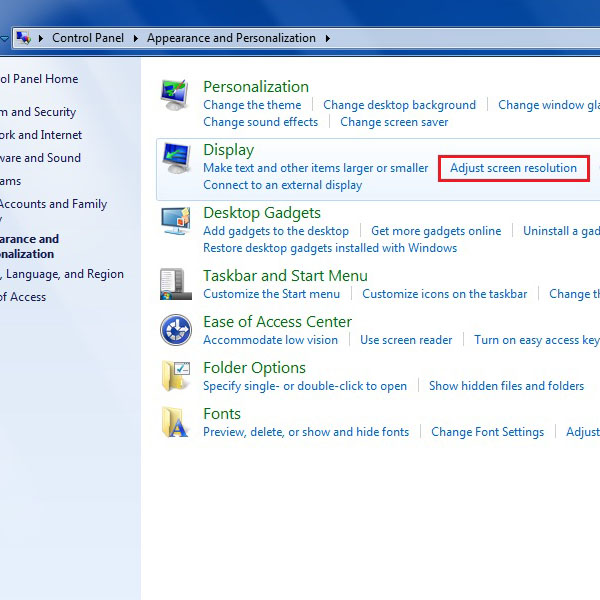 Step # 4 – Extend Your Display
Before this step, we assume that you have already connected your computer with your television set. Most of the modern TV sets are available with a Video Graphic Array i.e. VGA connection port. Attach all the peripherals accordingly.
In this window, click on the "Detect" button to search all available displays. If your TV is properly connected then it should reflect a second screen on the main display. The model name of your television set will be available in the "Display" option. In the picture below you can see that it is available as "LG TV". Now select the resolution according to your TV requirement and select the "Landscape" mode next to the "Orientation" label.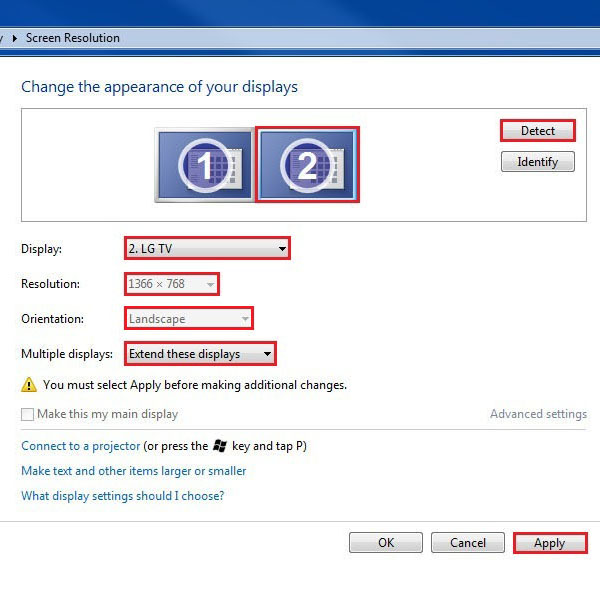 After adjusting these options, click on the "Extend these displays" option besides the label "Multiple displays". Click on the "Apply" button which is available at the bottom of the screen to save all these settings.
Once completed successfully, you would easily be able to use your television as a second monitor.