Once one understands how YouTube works, they will realize what a beneficial website it is for watching videos and organizing specific videos into different playlists etc. One can use video insights to track video statistics regarding how many times a specific video has and where the people watching the videos belonged to. Using video insights and analytics can thus be extremely useful when analyzing the success of an uploaded video, and in planning the making of other related videos. These Youtube stats show traffic details relating to the video which are very useful for the uploader.
In this tutorial, we will give you an overview of Youtube analytics.

Step 1: Using the video manager
Firstly on your YouTube page, you will need to open the "Video manager". In this window, you will find an option titled "View stats" on the right hand side of the screen. Now click on the "View stats" option in order to get statistical information about your video.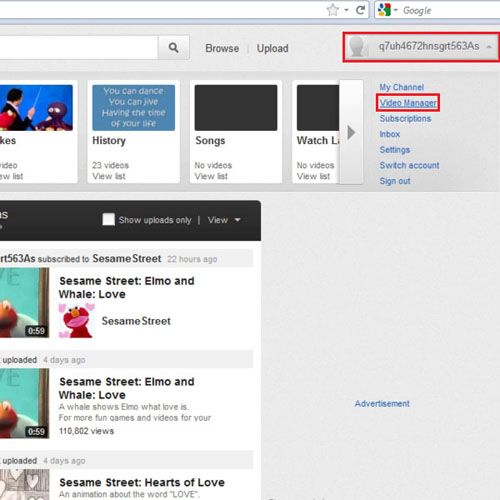 Step 2: Opening the video
Once you have clicked on this option, a new window will open up on your screen. When you open the video you will find two options titled "View Reports" and "Engagement Reports" written on the left side of the page.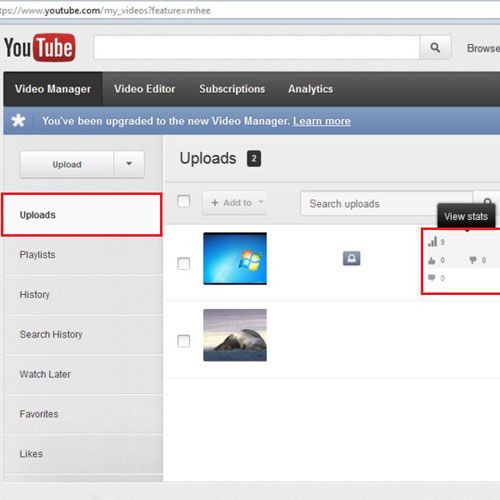 Step 3: Using the "view reports" and "engagement reports" options
In the "View reports" section you can easily see how many Views the video has; its demographics, which indicate which regions the people watching the videos belong to, and how many times a specific video has been viewed. You can also use the "engagement reports" option for similar purposes.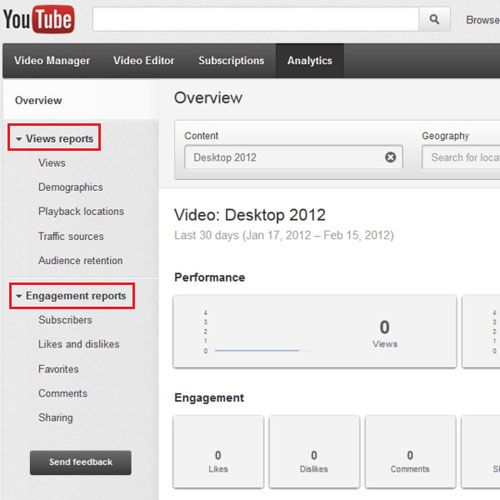 Step 4: Using the "download report" option
You can furthermore even download the report in order to easily access it by clicking on the "Download Report" button located on the right side of the window. This type of information gives you an idea about how popular your video has been.