In this tutorial you will learn what is Making Home Affordable Program and if you are eligible for it.
Making Home Affordable Program is a free of charge U.S. federal program that helps homeowners avoid foreclosure, get mortgage relief and keep their homes.
Here's how to find out if you are eligible for the Program:
Step 1. Go to www.makinghomeaffordable.gov
It's very helpful to study website's materials in the meantime to get first help for your situation, however, now we're moving on to our specific target page.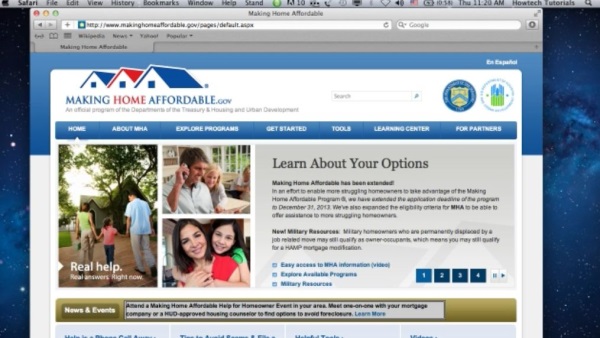 Step 2. Click on "Get Started" and from the drop-down menu choose "Finding the Right Program".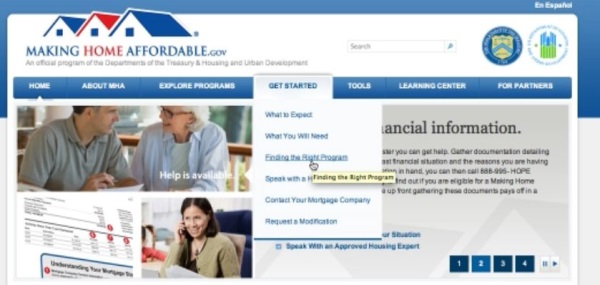 Step 3. Choose the type of help you need. We'll choose "Help me reduce my interest rate" option.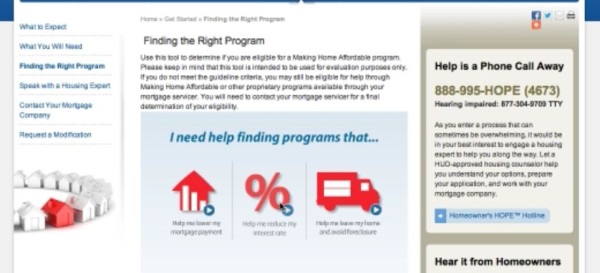 Step 4. The menu will redirect you to a questionnaire. Answer each question sequentially.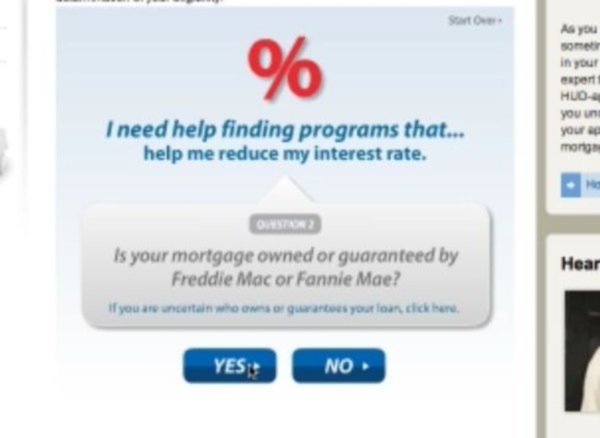 Step 5: After you're through with the questionnaire, the menu will show you the list of Making Home Affordable Programs you might be eligible for. Click in these program names to get the further information about the chosen Program.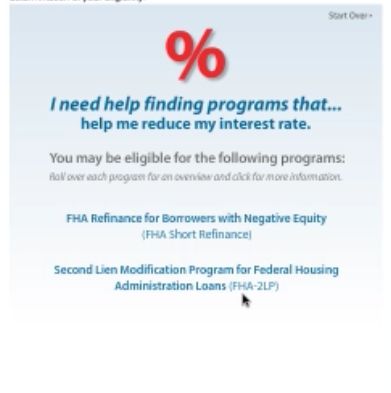 Step 6. If you have additional questions, you may contact housing experts for more help. Use the phone numbers given on the website. Don't hesitate to ask for the most detailed information: knowledge is power and your key to changing situation for the better. Good luck!
Result: You have now successfully learned about Making Home Affordable Program and whether you are eligible for it.