In this tutorial you are going to learn how to apply for credit card online.
Step # 1 – Find a Good Credit Card
Before you make your application it is a good idea to do some research on what credit cards are offering – it is a competitive industry and you have a lot to choose from. Visit the website "www.cardratings.com" as it has many reviews of the best cards. Click on "Best Credit Cards" at the top of the page. A page will load with options on the left and you can use these to sort the cards based on your requirements. Here we will select "Rewards Cards".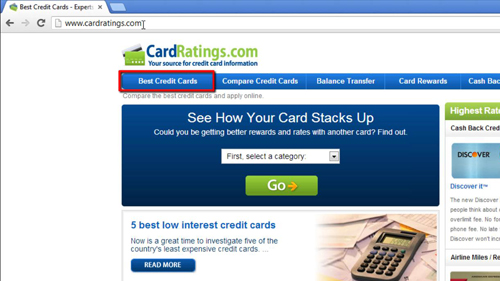 Step # 2 – Starting an Application
From the list that appears on the right find a card that appeals to you (here we are selecting the "Gold Delta Skymiles" card) and click on the "Apply Now" button. You will be redirected to the site where you can apply for the card and simply click on the "Apply Now" option for the card you want. The application process will vary slightly depending on what card you are applying for, but overall the process is quite similar.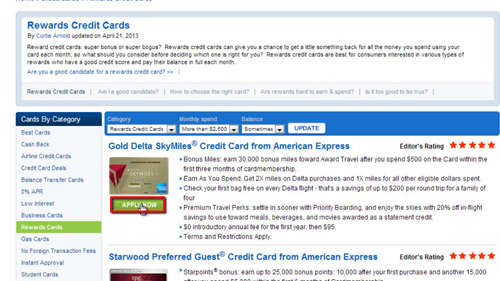 Step # 3 – Completing an Application
You will then be redirected to an application form where you will need to enter some personal details and then click "Continue". You will also need to enter information about your employment status, income and current financial assets. These will help to determine whether you are eligible for the card or not. When you are ready to apply click "Continue to verify".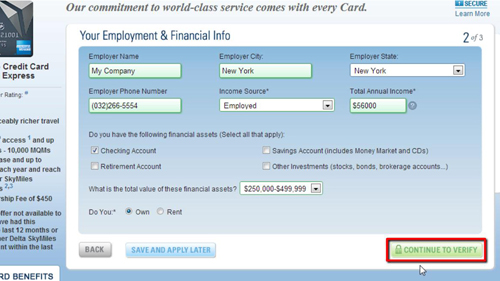 Step # 4 – Verifying your Information
You will then be able to verify your information and to make the application simply click "Confirm". We are not going to do this here as this is just a tutorial, but that is how to apply for credit card online. Remember this is just an application and the company have no obligation to give you a card – you will probably hear back shortly as to whether you have been accepted.