In this tutorial you are going to learn how to send an SMS online.
Step # 1 – Navigating to a Free SMS Service
First you are going to need to navigate to a site that allows you to send an SMS for free. There are plenty around but in this example we are going to be using the service at "ezfreesms.com".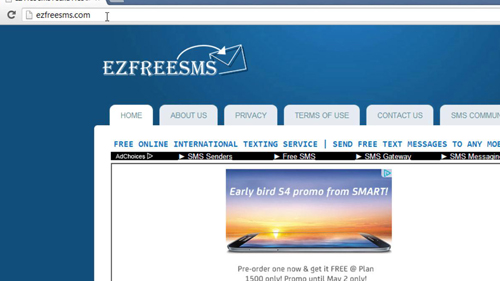 Step # 2 – Entering the Message
You will need to select a country to which you are sending the SMS, here we are selecting the USA. Now you'll need to enter the mobile number of the recipient in the box below, don't delete the number that is in the box (this is the country code) just enter the recipients number after this. You then need to enter your message and simply click the "Send" button when you are ready. A page will appear confirming that your message has been sent and that is how to send SMS online.