In this tutorial you will learn how to Track Shipment from UPS, DHL or FedEx.
Let's say you're in a hurry and need quick information about your package's destiny. Here's a fast way to track it online: both in U.S. and internationally.
Step 1. Go to http://PackageMapping.com.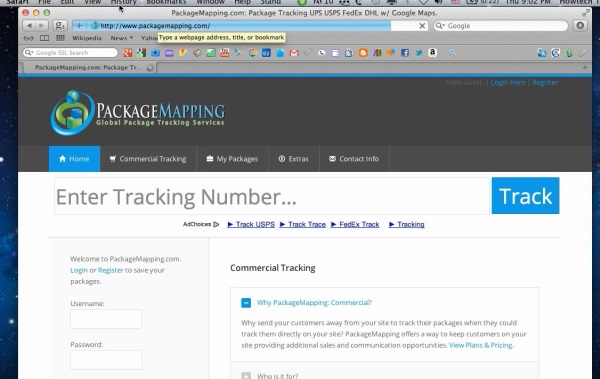 Step 2. In the upper part of the website enter your package number and press" Track".
You'll be redirected to the page with the map where you can see the travel trajectory of your package.

Step 3. Under "Enter your tracking number below" in the upper left corner, choose the name of package delivery operator and click "Track and Map".
You'll see the trajectory and current point of where's your package at the moment.

Result: Congratulations! You have now successfully learned how to track shipment from UPS, DHL or Fedex online.