In this tutorial you are going to learn how to track ip address through an email that the person has sent to you.
Step # 1 – Opening All the Details of an Email Message
First you are going to need to find an email that the person has sent to you in Gmail. Open this email and then click the downward pointing arrow icon to the top right of the email message. In the menu that appears click "Show original", a new tab will open that contains the full text of the message.
Step # 2 – Finding the Senders IP Address
Press "Control" and "F" on the keyboard to bring up a search box that will allow you to find specific text within this page. Search for "received: from" and it should find at least one entry. If there are more than one entries then you need to find the one lowest down the page. Look to the right of the located text and find the ip address, highlight it and copy it to your clipboard.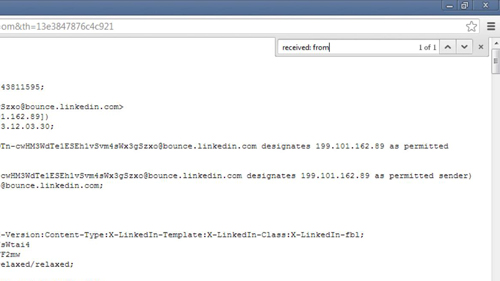 Step # 3 – Finding Out About the IP Address
Now that you have tracked down the IP address of the sender, you will probably want to find out more information about it. Visit the site "ip-lookup.net" and into the search box paste the IP address and click on the search icon. On the next page you will see information about the IP address, such as the country it is based in and that is how to track an IP address.