In this tutorial you will learn the best way to find someone to share a ride with. We will be downloading and using the free app called Ride Share 4 Less. This app enables you to share a car, van, taxi, or cab swiftly and in real time. It is a great way to save some money on your trips.
Step #1 – Download Ride Share 4 Less App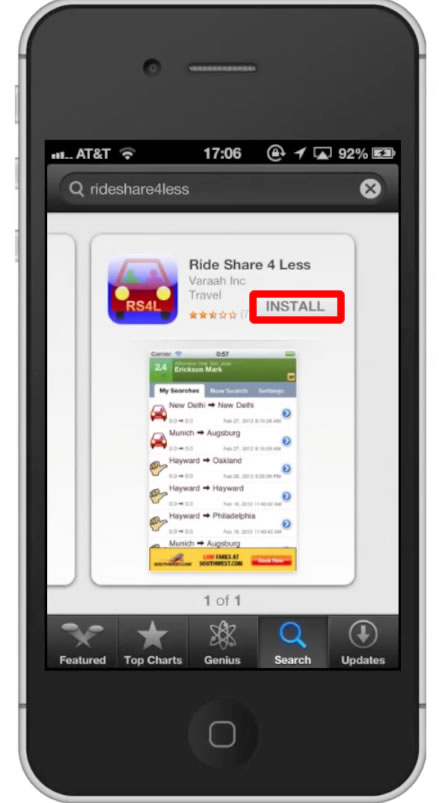 Step #2 – Open the app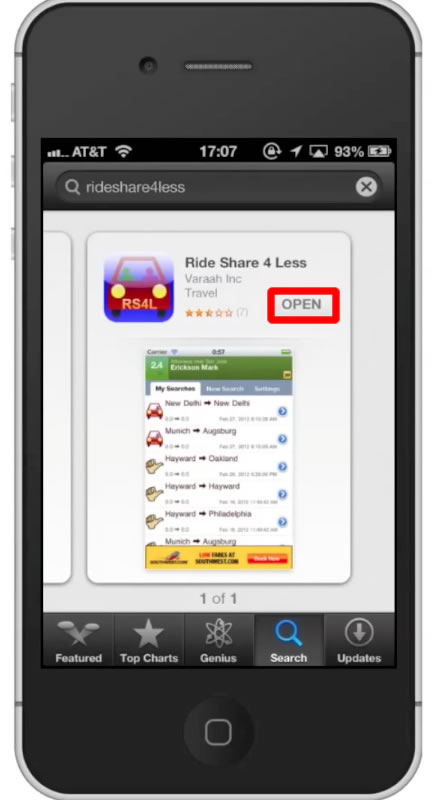 Step #3 – Search for Ride
Under the New Search tab, enter your start address and destination address. You will also enter the date & time and an amount in USD. Hit "Submit".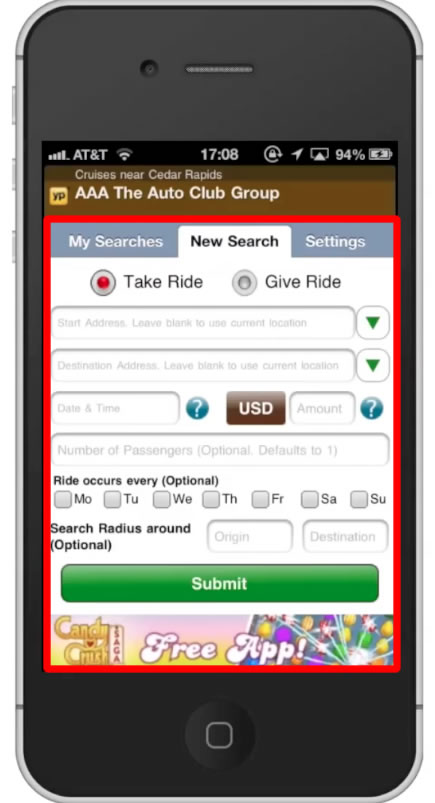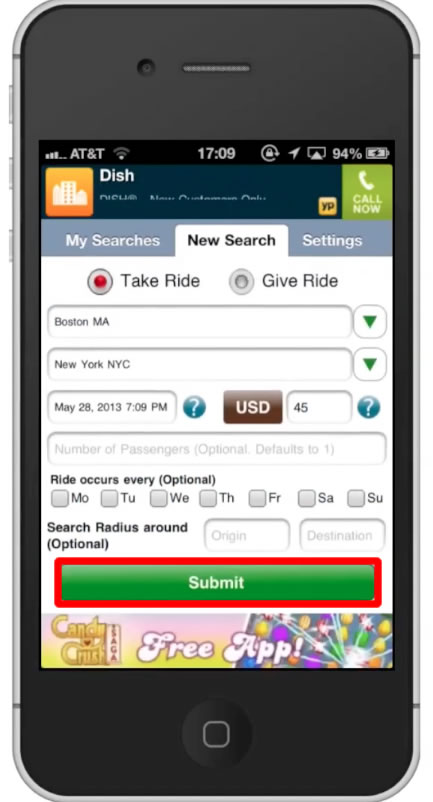 Step #4 – See Matching Rides
You will then see all your matching rides. Tap the tab of the one you want to get more information on.
Step #5 – Browse Trip
You will then see all the information about the ride such as the start time, source, destination, how many seats, and a price. If you want to use this option, tap the call, SMS, or Email tab to be in contact with the driver. You have now successfully found someone to share a ride with via iPhone.