In this tutorial you will learn how to use the Amazon App for iPhone. This app makes it easy to shop for anything imaginable, right from your mobile device. It features detailed product reviews, a user friendly interface, and a photo feature that makes seeing the product easy as ever.
Step #1 – Open Amazon App
Tap the Amazon icon to open the application.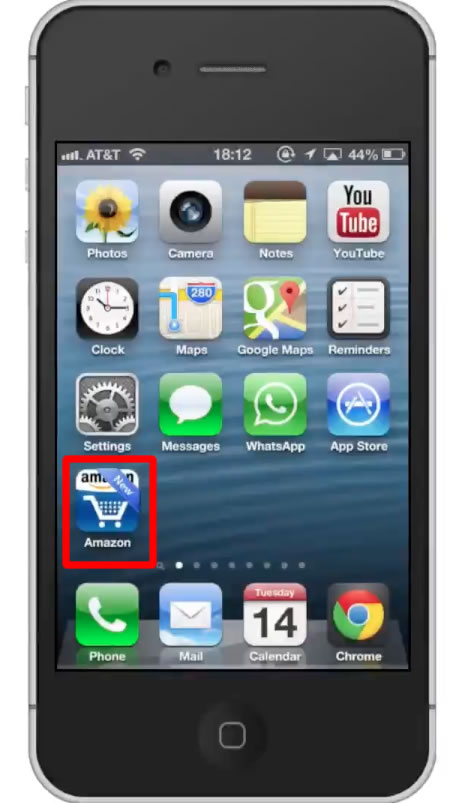 Step #2 – Search for product
Search for what you're looking for typing the name in the search field. You have the option of either writing it in plain text, scanning a barcode, or taking a photo of it.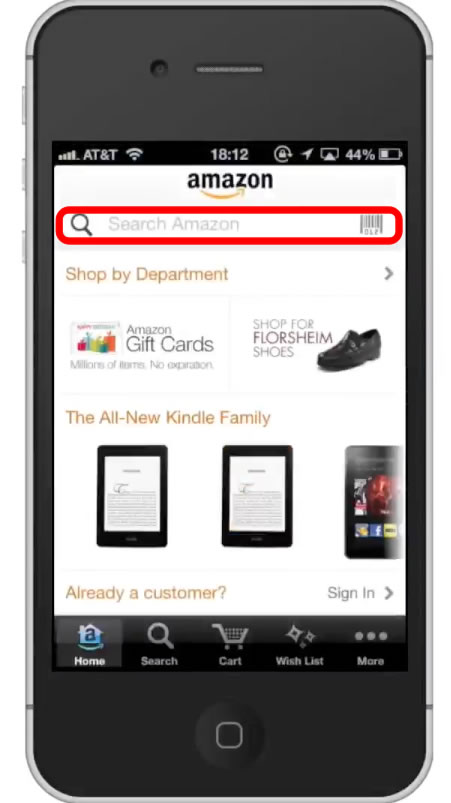 Step #3 – Scan barcode
Scan a barcode of a product you want to look up. This can be a very helpful feature if you are at a store and want to see if Amazon has the same product for cheaper. Place the rear camera over the barcode and it will automatically retrieve the product for you.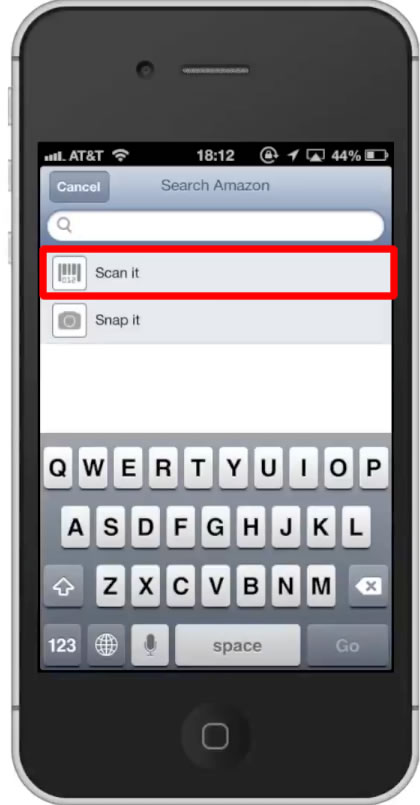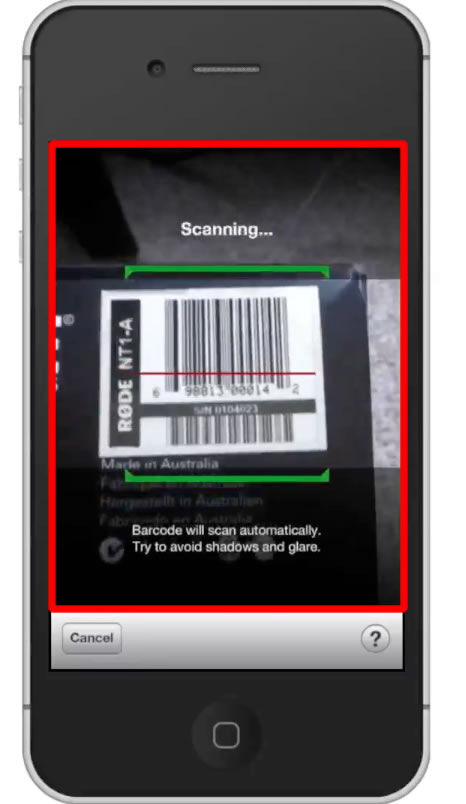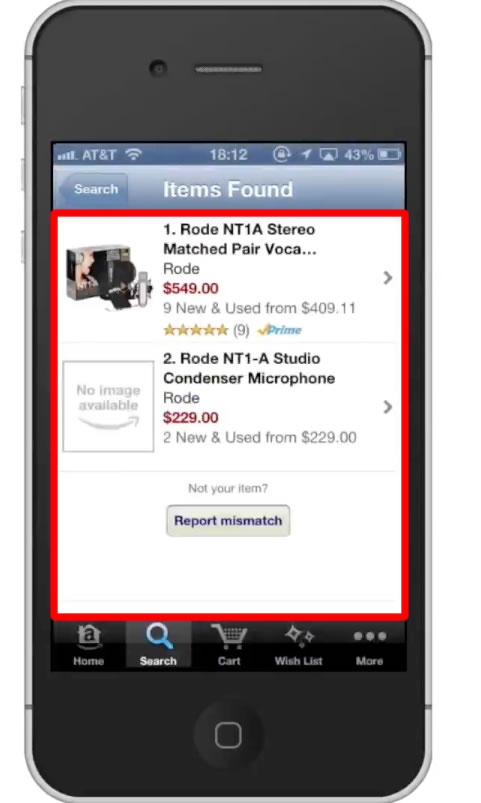 Step #4 – Take a photo
This feature is surprisingly accurate. Lay your items flat and in plain sight for the camera to detect.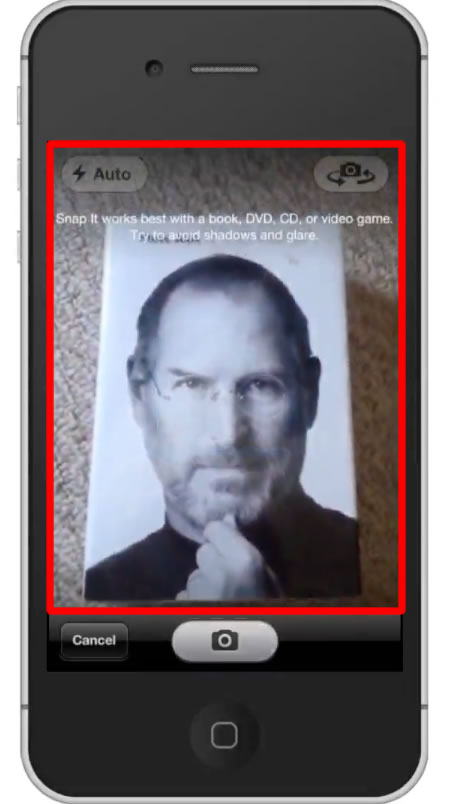 Step #5 – Browse results
You can scroll down to check out all the results. It will give you a numerical list that features price information, ratings, prime eligibility and how many of the product are left in the warehouse.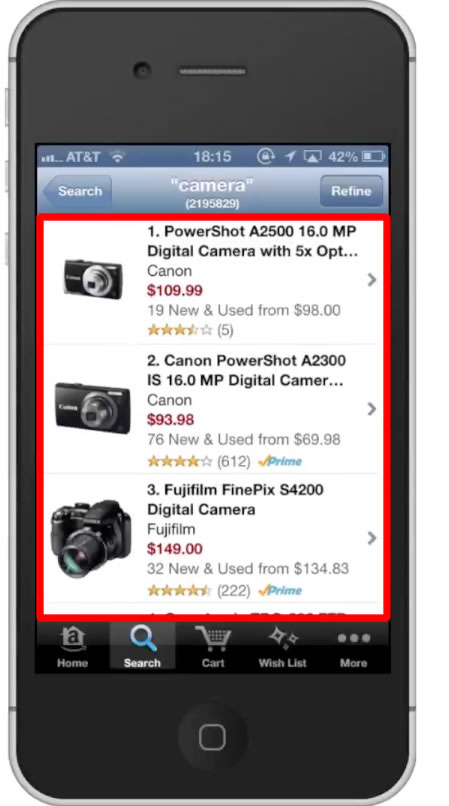 Step #6 – Tap product
Tap the product thumbnail you want to get more information on.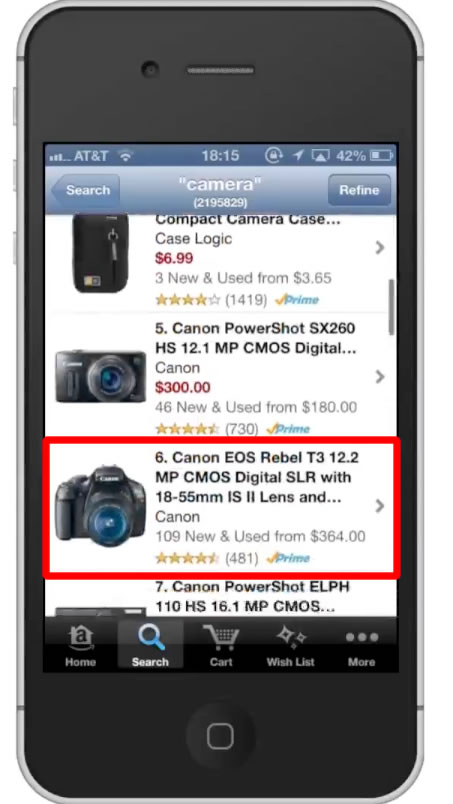 Step #7 – Read Customer Reviews
Next scroll down to the customer reviews section. Tap the reviews tab. You are now able to read the reviews and get an overall rating of the product. Amazon uses a 5 star rating system. 1 being the worst and 5 being the best.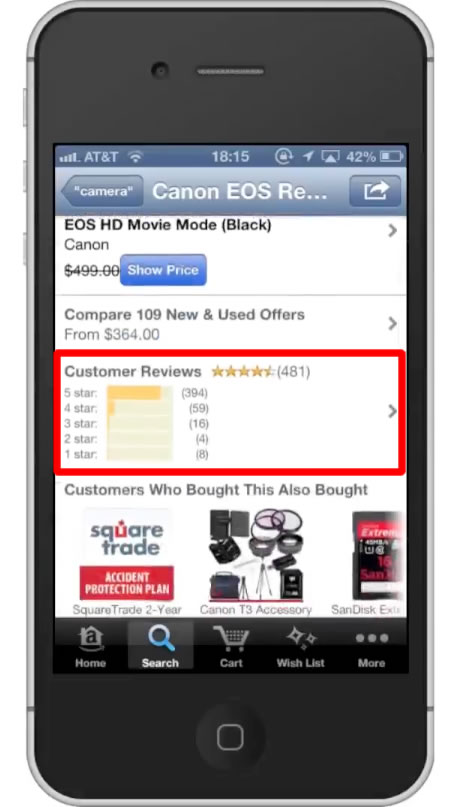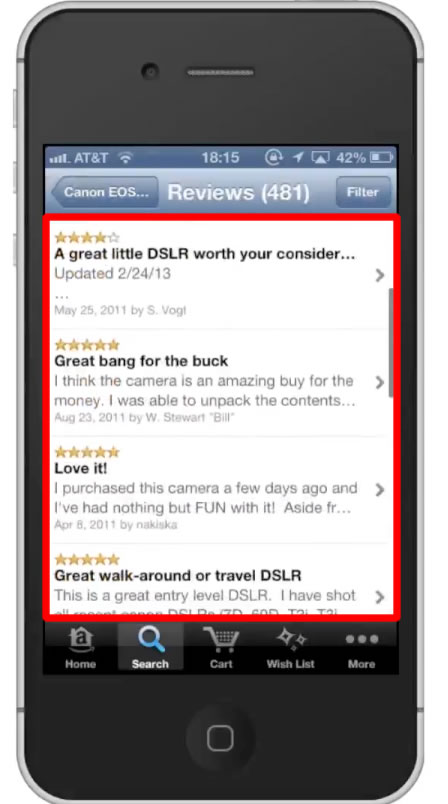 Step #8 – See related products
Just beneath the customer review section there is a recommendation of products that other customers have bought with this. Swipe to the left to see more results.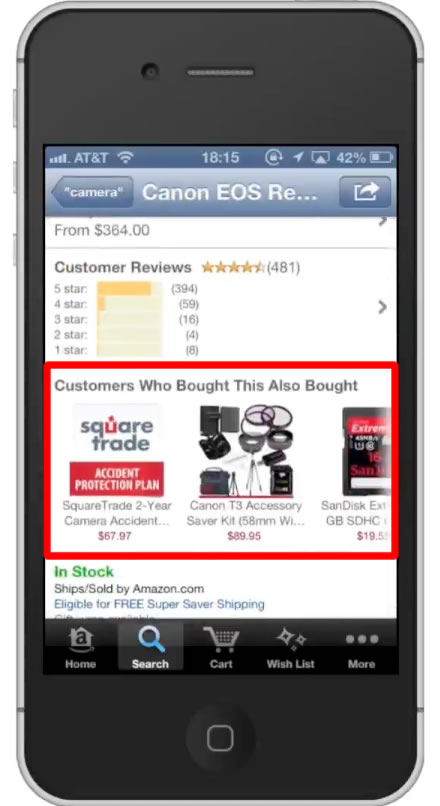 Step #9 – Add to cart
Tap the "Add to Cart" button. You can have as many items in your cart as you want.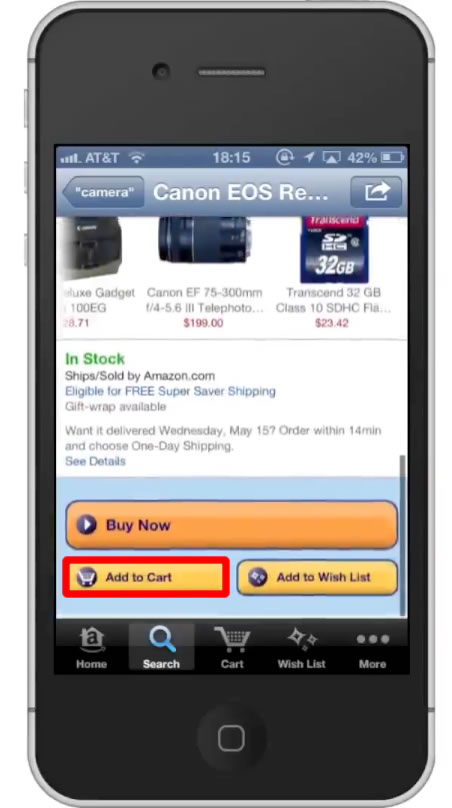 Step #10 – Tap "Cart"
This tab is located on the bottom navigation bar.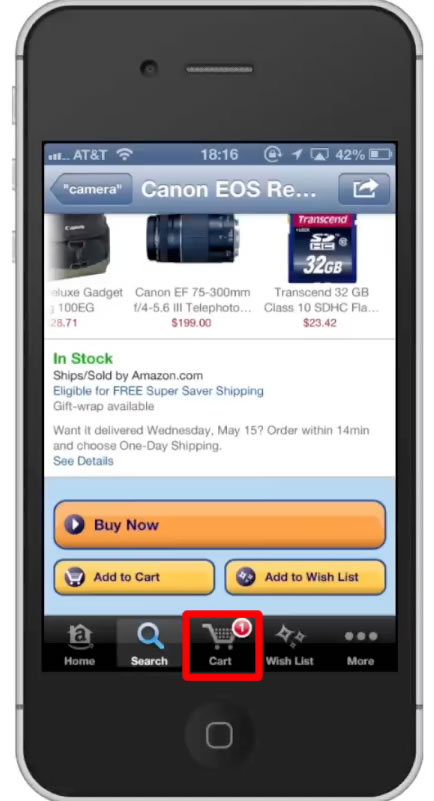 Step #11 – Refine details
In this page you can save the items for late, delete it, change the quantity, and checkout to buy the product.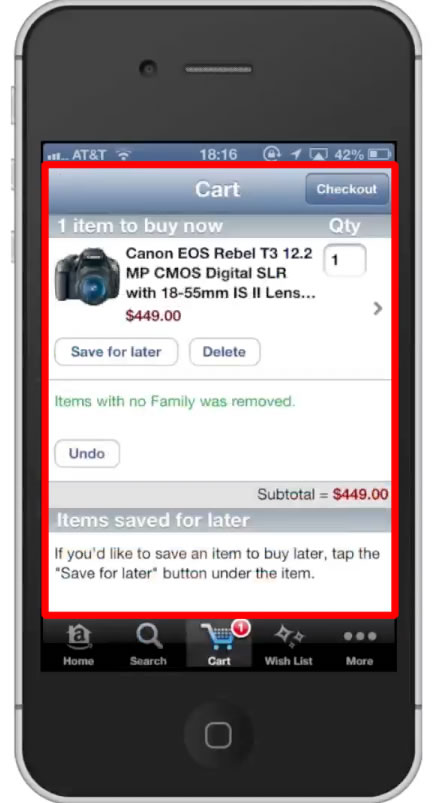 Step #12 – Tap Checkout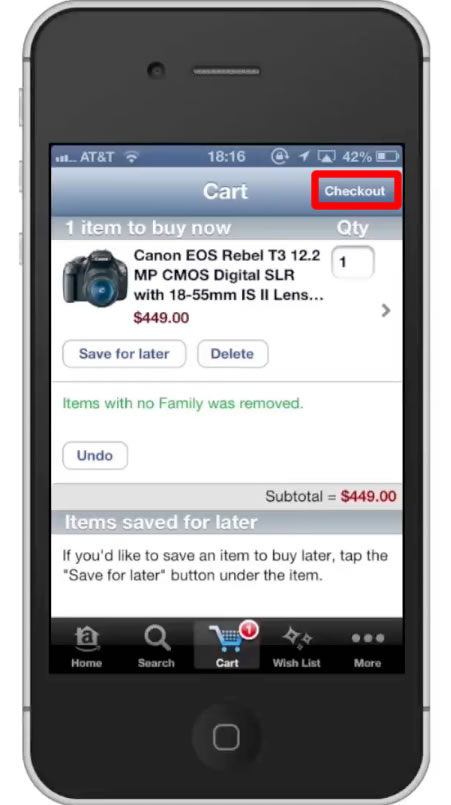 Step #13 – Review Order
On this page you can review all the details of your order such as the pricing with shipping, the payment method, where it's being shipped, and shipping details.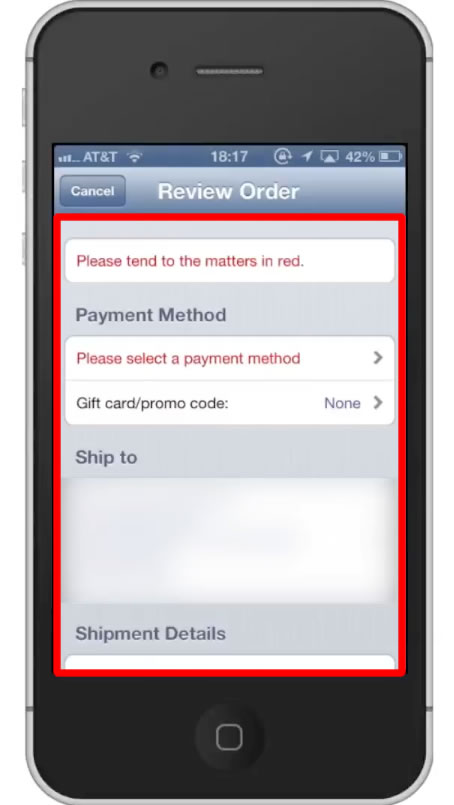 Leave your comments below or contact us by email. This was a Howtech.tv tutorial. Thanks for watching!