In this tutorial, we will guide you how to install Microsoft access 2000. For this tutorial, we will be installing Microsoft access 2000 in windows XP.
Step 1 – Open the setup file
First of all, open up the Microsoft Office 2000 Folder and click on the setup file to start the installation wizard.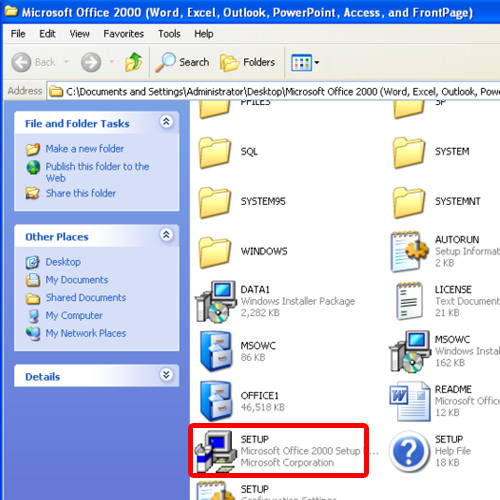 Step 2 – Insert CD key
With that done, the following window will open up in front of you. You will be required to input the details along with the Cd-key over there. Once you are done, we can move on to the next step.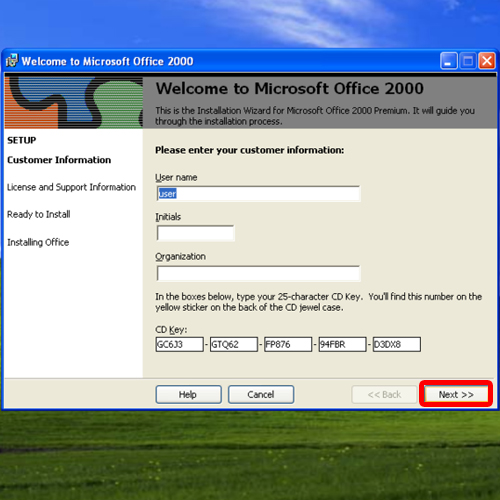 Step 3 – Agree to the license
Next, you will have to agree to the licensing terms and agreements. Once you're done with that, you can move on to the next step.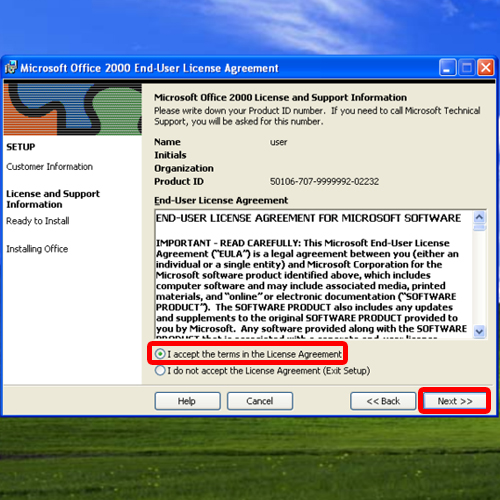 Step 4 – Click on customize
Now you can choose what features to be installed from the Office suite. If you are upgrading from a previous version, you can click on the "Upgrade now" button. For this tutorial, we will be clicking on the customize option.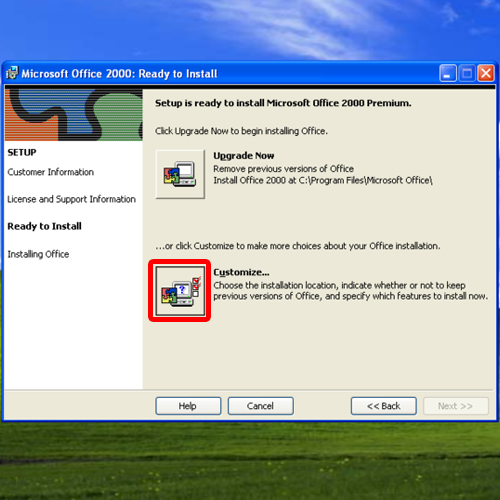 Step 5 – Set destination path
First of all, you will need to select the partition in which you want to install Microsoft access. Since we only have one partition over here, we will be selecting the C drive.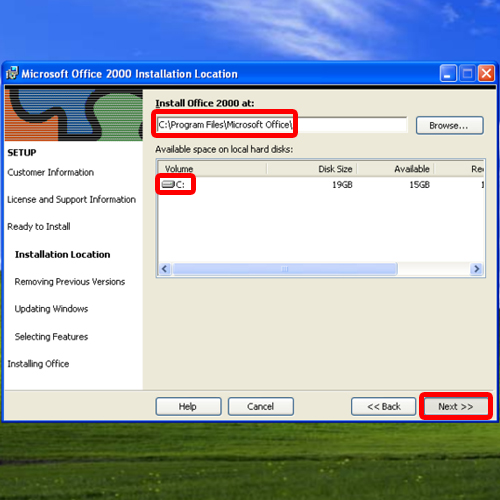 Step 6 – Remove previous office version
In the next step, the setup will automatically remove the previous version of office programs already installed in your system.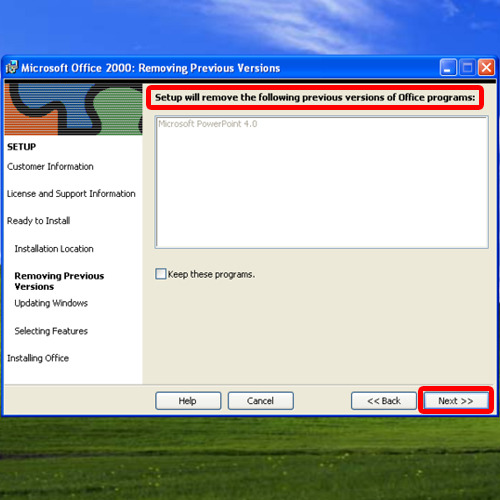 Step 7 – Select Install Components
With that done, you will have to select which features of Microsoft office you want to install. Over here, we have only selected Microsoft Access. Click on the Install button to continue installing Microsoft Access. We didn't select the last two options: the office tools option and the converters and filters.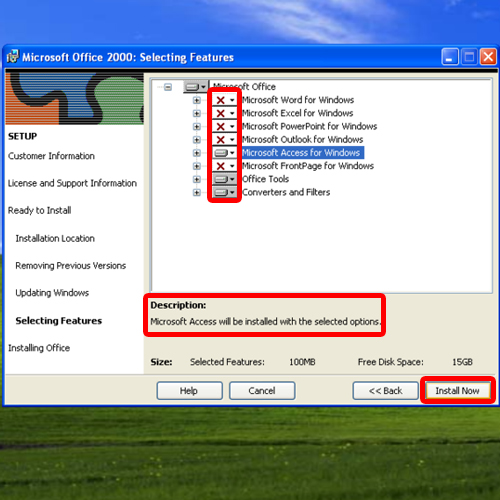 Step 8 – Open Ms Access
When the installation has completed, click on the start menu and under All Programs, click open Microsoft Access.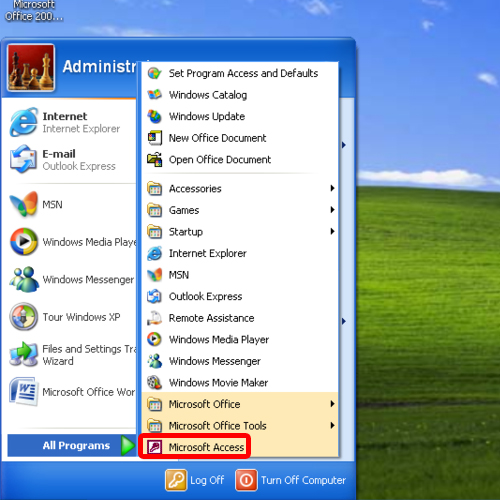 Step 9 – Successful Installation
And that's it. Microsoft Access 2000 has successfully been installed on your computer.