In this tutorial, you will learn how to reduce a Powerpoint file size
Powerpoint presentations can at times become rather large. Especially if you have included lots of graphics, audio and the number one space killer, video. These large files are not ideal if our desire is to share the presentation via email or the web. In just a few simple steps, we can reduce the file size in order to make sharing much more efficient.
Under the "File" menu select "Reduce File Size"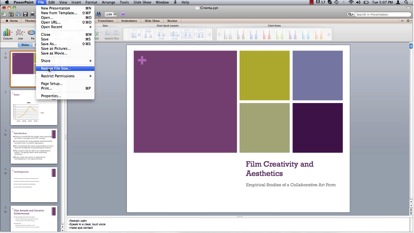 Under the "Picture Quality" dropdown menu you have several options to reduce the overall file size of your presentation. Best for printing at 220 ppi (Pixels Per Inch) is the largest file size, followed by Best for viewing on screen at 150 ppi and Best for sending in e-mail at 96 ppi – the smallest file size. Go ahead and select "Best for sending in e-mail (96 ppi)"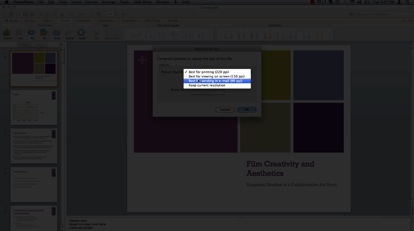 Ensure "Remove cropped picture regions" is selected and press "OK"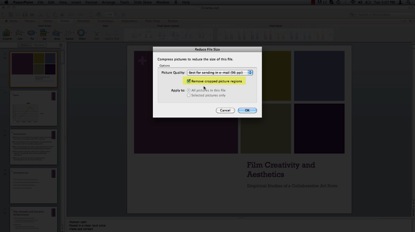 You have now successfully reduced the file size of your powerpoint presentation!