In this tutorial, you will learn how to save a PowerPoint Document as Read Only.
Perhaps I have created a PowerPoint presentation that I want to share with a friend. But what if I don't want my friend to have the option of altering my work? Creating a read only file will allow us to just that.
Under the file menu, select "Save as…"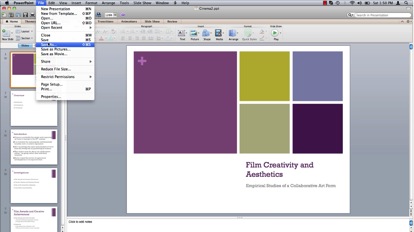 Name the file appropriately and hit "Save"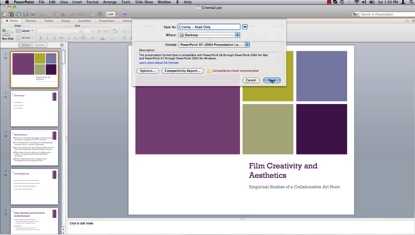 Navigate to the saved presentation file, right click on it and select "Get Info"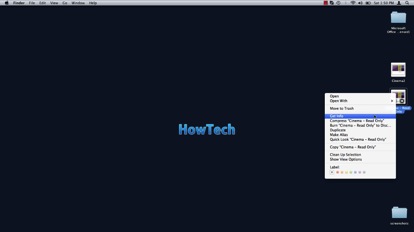 Under the "Sharing and Permissions" tab ensure "Read Only" is selected under the priviledge tab for each user.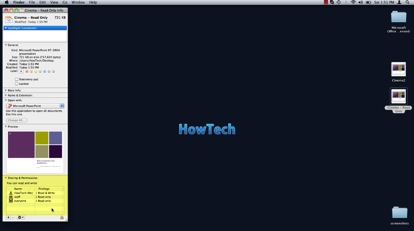 To make sure your presentation is now formatted for "Read only" access, reopen your project and attempt to make a change. Use the file menu to try and save the changed presentation.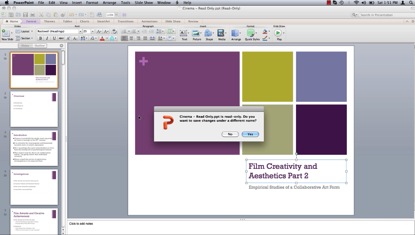 You have now successfully made your presentation "Read Only".