In this tutorial you will learn how to install the free Internet Download Manager for Windows 7.
Step # 1 – Download Internet Download Manager
Go to "www.internetdownloadmanager.com." At the top, click on the button which says "Download." Once you reach the download page, click the link next to the green arrow which is called "Download Internet Download Manager Now." The file will begin downloading.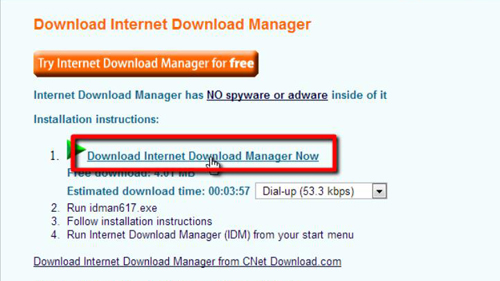 Step # 2 – Setup the Install for Internet Download Manager
When the download has finished click on the file in your lower left browser window called "idman615b15.exe." Click "Yes" in the "User Account Control" box that pops up after. The "Internet Download Manager Installation Wizard" will open. Click "Next." Read the IDM license, then click "Next" again.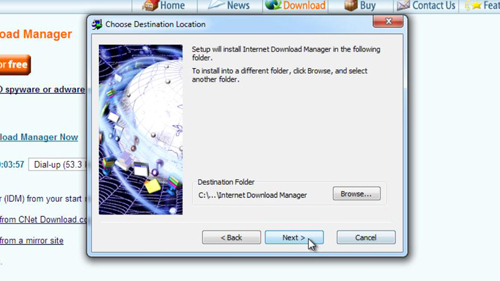 Step # 3 – Install Internet Download Manager
Choose your destination location for the install, and then click "Next." You will next need to select the program manager group. Do this and click "Next." In the next section, click "Next" to start the installation for the free internet download manager for windows 7. The program will install, and you will then be taken to a page which says that the installation has succeeded. Click the "Finish" button to close the window.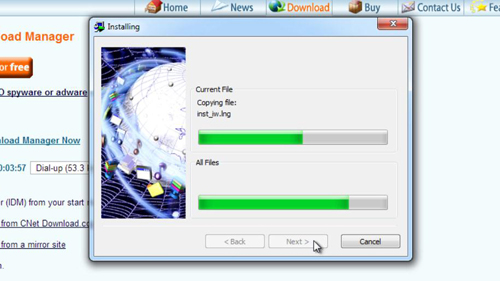 Step # 4 – Running the Program
You will be told that the program has been installed into Chrome (if you are using that browser). Let's test it out by restarting Chrome and visiting
"www.thinkbroadband.com/download". On this page you will see several download options, click any one of them. Assuming Internet Download Manager is working a dialog box will appear, click "OK" and then "Start Download". The file will then begin to download in IDM.