'Auto movie' is another one of those windows movie maker features that allows you to create an interactive video within seconds. Auto movie in movie maker adds to the usability of the application and makes it more user friendly. Just by a few clicks you can combine images, clips and music to make a good compilation.
With this feature you need not be a professional editor since your content is converted into a complete set using different automovie themes.
Scroll down and learn how to create an Auto Movie in Movie Maker.
Step # 1 – Add Photos
First of all add photos or a video to the story board by simply going to 'Add videos and photos' button. Select the photos from a folder and then press Open. Now the photos will appear in the story board area. Once done, you can preview the clips in the form of movie by clicking on play button.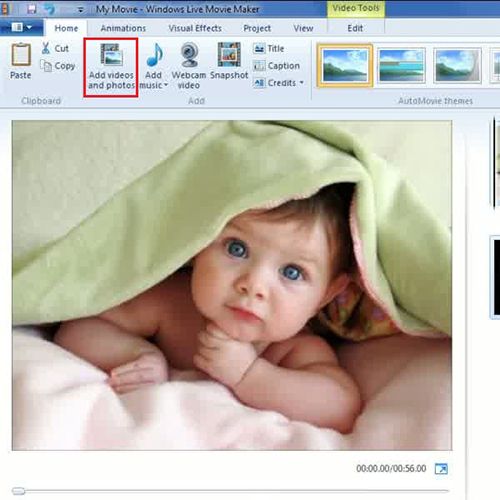 Step # 2 – Add music
Next step is to apply auto movie feature. In the previous versions of movie maker there was a separate button for 'Auto movie' and then you had to select the theme. But in Live Movie Maker you can simply choose the desired theme through 'Auto movie themes' menu. When you click on any of them, a pop up will appear asking if you want to add any music in the video. You can either select YES or NO.
Let's say you clicked on 'YES' then automatically a navigation window will appear from where you can select the music.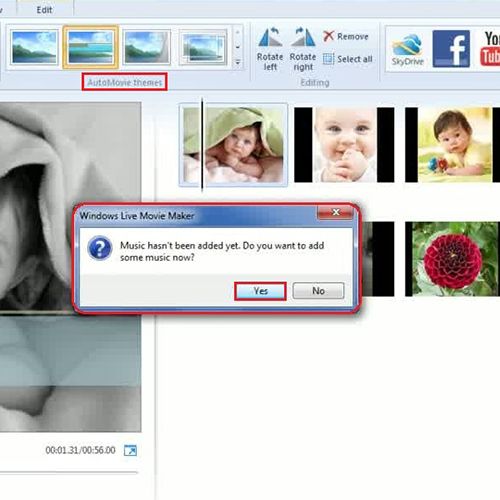 Step # 3 – Contemporary theme
Once you have added the music you can select the theme. Let's say you choose the 'Contemporary' theme then a clip will be inserted in the beginning in which you will add the title. This title clip was built in with the automovie theme that's why it saves time and effort to add title option separately.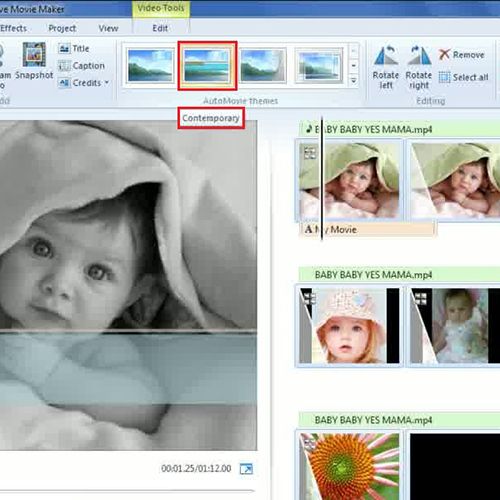 Step # 4 – Credits
When you select from the various automovie themes available, other three clips will be inserted at the end named 'Directed by', 'Starring' and 'Filmed on Location' which you can edit one by one. These are basically the credits that are mentioned at the end of a movie. Once you are done with editing the information the movie is completed with the effect of beautiful theme over it.