In this tutorial you will learn how to code your text to Morse
Step 1. Open up a new browser window. Go to:
www.morseresource.com.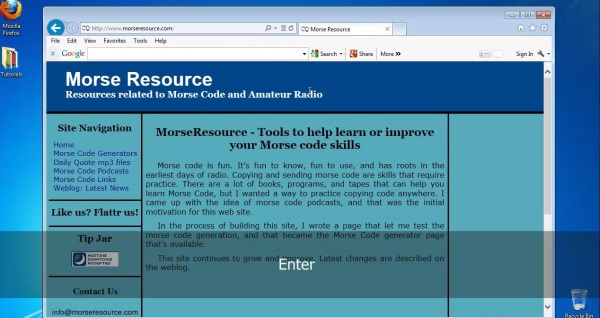 Step 2. You can decide now how fast the Morse message will be played, and even the tone of its sound.
Choose something medium that will work with most receptors.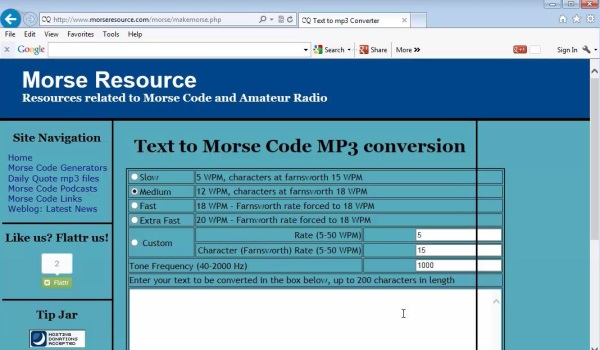 Step 3. Type your Morse text.
CQ CQ DE S1 QSA ? K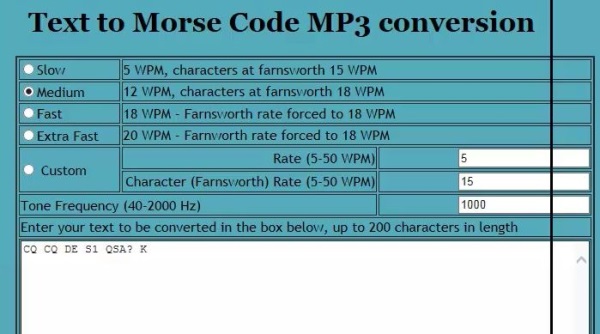 Step 4. Click 'Create an mp3 file from this text'. Your Morse audio encoding is generated.

Step 5. Select 'Click here for the mp3 file' to download it.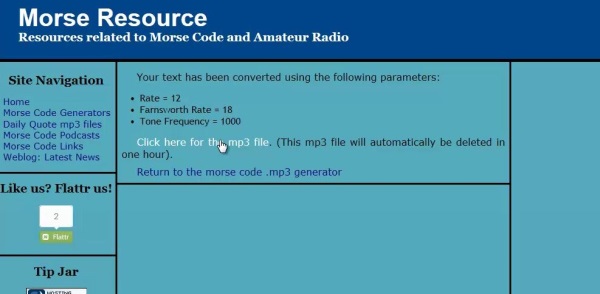 Result: Play your audio file. You have now successfully encoded your text to Morse code.