In this tutorial you will learn how to create chart and diagram online in one click.
Step 1. Open up a browser window and go to: creately.com/app

Step 2. This is the online version of Creately, a largely-spread application used for charts and diagrams around the world. You will need to sign up or log in its system. We'll use Facebook for that.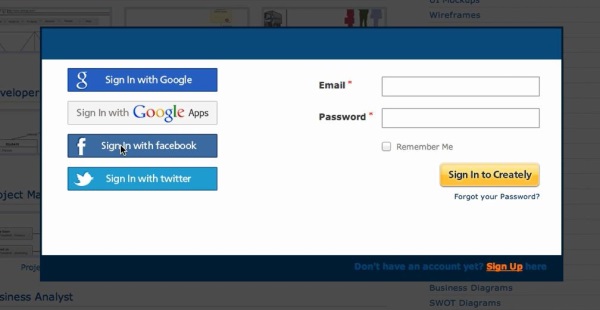 Step 3. Click to "Go to Creately app". "
Step 4. Create your project by clicking "New Project".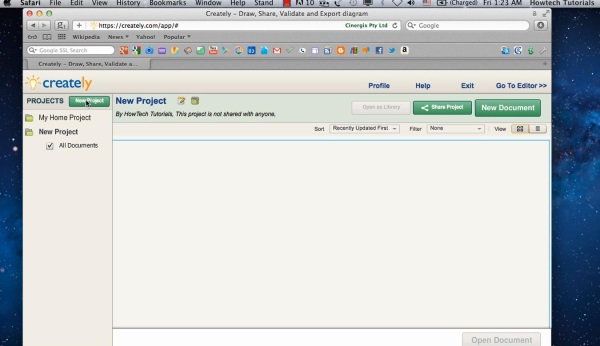 Step 5. Click on Editor at the top right of the screen. Click New.
Step 6. Select the type of chart you want to create. We'll do a web site structure
Step 7. Now select a template that looks closest to your website, or start anew if you want to draw it from scratch. We're fine with this template.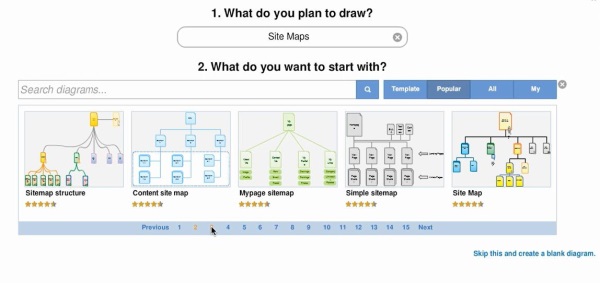 Step 8. Name and tag your creation, and proceed to edit.
Step 9. Click New.
Step 10. Edit your Chart in the way you want, then click Export to Export it, or Share to make it socially available.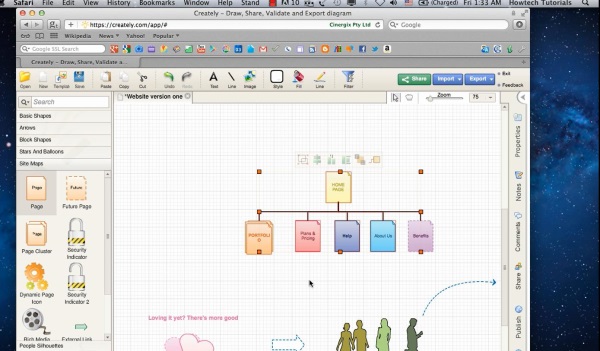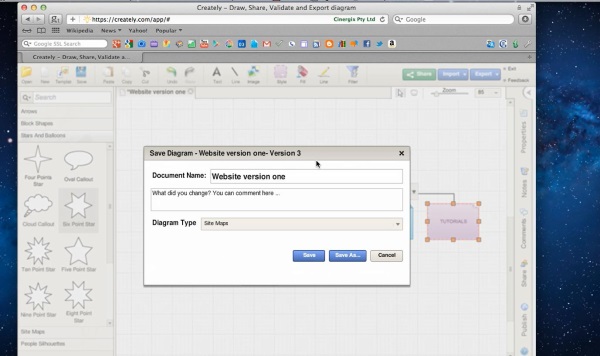 Result: Congratulations, you have created your Chart and Diagram online with one click!