In this tutorial, you will learn How to Find Time of Any City.
Need to know the current time in Moscow? Tokyo? Toronto? Qlock.com is an excellent resource to quickly find the current time of any city, anywhere in the world.
Open your web browser and navigate to Qlock.com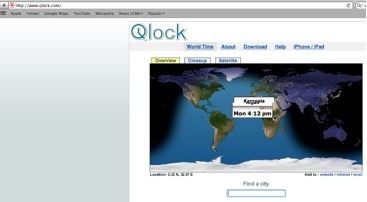 You can roll your mouse cursor over the map of the world to view the time in different cities. However, it's not very precise. Enter the name of a city in the "Find a City" text area to see the current time.