By default, WordPress is configured in a way that it isn't indexed by search engines. However, this feature can be turned on from the admin dashboard.
In this tutorial, we will activate wordpress search engine indexing and will discuss other techniques to make wordpress search engine friendly.
Step 1 – Go to Privacy settings
Follow this step by step guide to learn how to make WordPress Search Engine friendly.
In order to do so, go to the settings tab and click on the Privacy option from the list.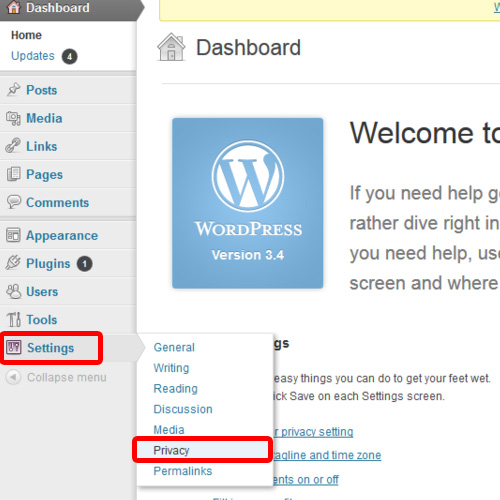 Step 2 – Allow Index Option
From there, checkmark the first option which says "Allow search Engines to index this site" and click on the save changes button.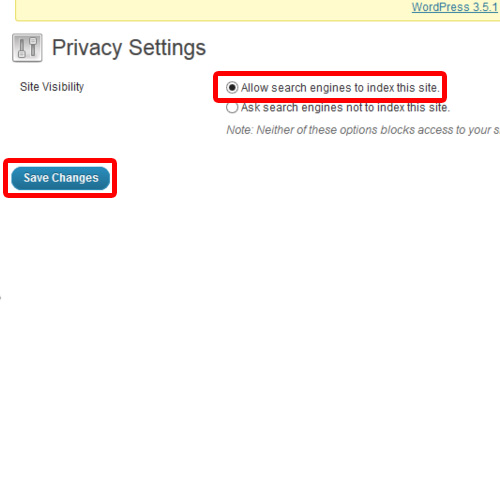 Step 3 – Other tips
There are certain tips you can adopt if you want to enhance for your wordpress site in search engine's rating. For example, the site's code must be error free as the search engines go through the code while crawling through the site.
Furthermore, you should focus on your site's content. Quality content must be used as search engines compare the content and then rate the site.
Lastly, the keywords are also very important. The words used in our document must be the same as our links and titles. These were some of the ways in which you can make your wordpress blog easy for search engines to find.