Getting a facebook link on tumblr is pretty easy, all it requires is the inserting of a little bit of HTML in the right place.
Step # 1 – Locating Where to Enter the HTML Code
Start by visiting your blogs home and assuming you are logged in there will be a button in the top right that reads "Customize", click this. On the next page you will see several options on a panel on the left, one of these will have the word "Description" within it. This is where we are going to insert the code. Click within this box.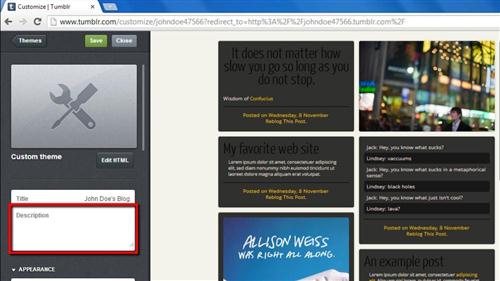 Step # 2 – Entering the HTML Code
Type into this box "" and enter a name for the link, here we are just calling it "My Facebook Profile". Finally type "" and click "Save" at the top of the page.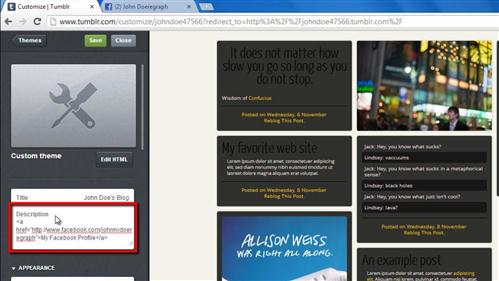 Step # 3 – Testing Out the Link
Open a new tab and visit your blog. On the right hand side of the page you should see a small link that is labeled with the descriptive text we just entered. Click on this and you will be redirected to your Facebook profile and that is how to put a facebook link on tumblr.