In this tutorial you are going to learn how to use YouSendIt and find out how useful the service might be for you.

Step # 1 – Creating an Account
Before you are using YouSendIt you are going to need to sign up for the service. Visit "
www.yousendit.com
" and on the page that loads scroll down and click the "Start sharing" button. You will be taken to a page where you need to enter your email address, full name and a password. Once you have done this you need to click "Submit"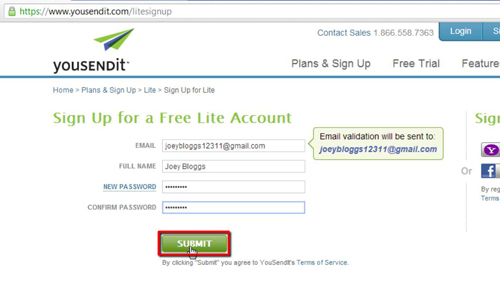 Step # 2 – Starting to Send a File
You will be redirected to a page that confirms that you have been signed up successfully. Here we are going to learn how to send a file so we will click that button. You will be taken to a form which you need to fill out, enter the email address of the friend you want to send the file to, choose a subject and a message. Click the "Upload from Desktop" option, select the file from your computer and click "Open".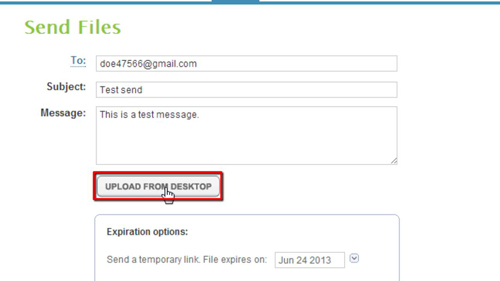 Step # 3 – Sending the File
You can ignore the area that says "Expiration options", unless you want the file to expire at some point. When you are ready to send the file click "Send it". In the dialog box that appears click "No thanks". The "Send it" button will now read "Processing" and after a moment a new page will load informing you that the file is being sent.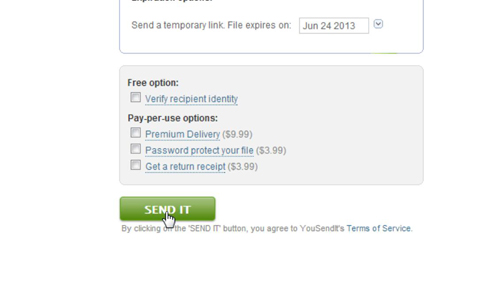 Step # 4 – Testing the Sending
Now we are going to open the email account that we sent the file to to ensure that the file can be accessed. As you can see we have got an email here with the information we just input, click on it. Within the email click on the link to the file and on the page that loads click "Download". The file will download to the computer and that completes the process. You have just learned about the free part of the service available from YouSendIt.com.