In this tutorial you are going to learn how to zip files online which can be convenient if you don't have any archiving software on your computer.

Step # 1 – Adding Files to the Zip
First you are going to need to visit a website that will make this possible, visit "
www.zipmenow.com
" and click on the "Add files" button on the main page. A dialog box will open and you need to select the files from your computer that you want to zip. You can hold down control and click on multiple files to add them to the zip. When you have selected the files click "Open". You can repeat this process to add up to 100 files if you wish.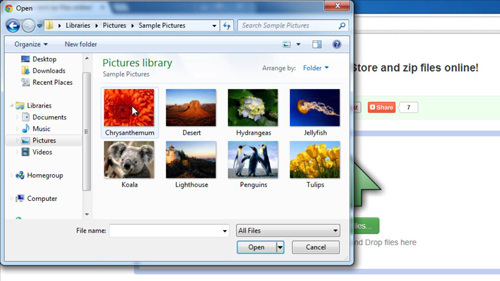 Step # 2 – Zipping the Files and Downloading the Result
You will need to wait for these files to upload, the time this takes will depend on the speed of your internet connection. When the upload has completed click the blue "Zip me now!" button. A file will start to download to your computer and you will see it is in the zip format. The files have been zipped up and are in this file.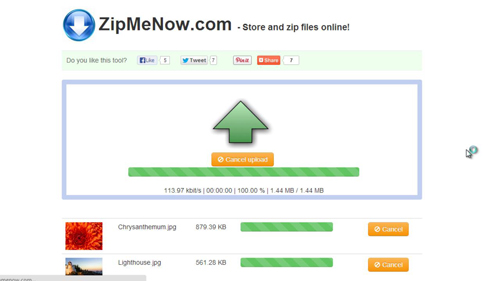 Step # 3 – Testing the Result
To make sure that this has worked, click on the small arrow next to the downloaded file and click "Show in folder". You will be taken to the folder where the file is stored and as you can see here when we double click on it the two files are stored within the zip folder. You have just learned how to zip files online.