In this tutorial, you will learn how to add and edit the audio through the movie maker. Editing options in windows live movie maker gives a complete professional touch to the audio which is being played alongside your video. You will get familiar with those options through this windows live movie maker tutorial.
In this tutorial, you will specifically learn how to add and edit the audio in movie maker.

Steps # 1 – Add music
First of all, go to home tab and click on the 'Add music button' and navigate through your browser to pick the music file. After you have selected the music, the audio bar will appear on the story board.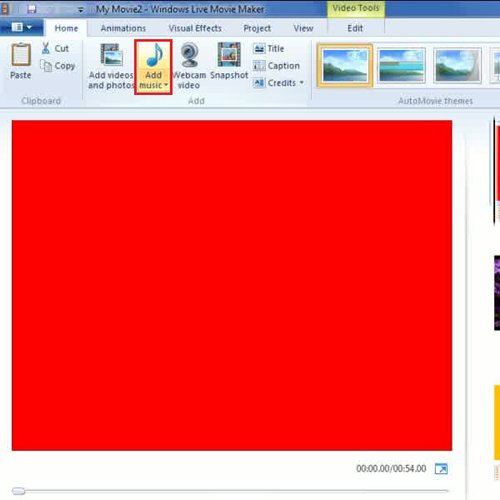 Step # 2 – Fade in and out
In order to give a fading touch to the music when it begins and ends, click on the 'fade in' and 'fade out' options respectively. You can find the options in the 'Audio' section. You can choose how you want the music to fade away through these four options none, slow, medium and fast. In this manner, you can play around with the audio in movie maker.
Step # 3 – Time adjustments
Next option is related to the starting and ending points of music in a video in the editing section. Through the 'start time', you set the time at which you want the audio to start playing in the video. The 'Start point' lets you adjust the particular point after which your audio will start playing. For example, if you set the start point at 30 seconds, the initial 30 seconds will have no audio playing. The 'End point' sets the time at which your music will stop playing.
If the video is 78 seconds long and you set the end point at 60 seconds, it will be stopped after the time specified no matter how long the video continues to play.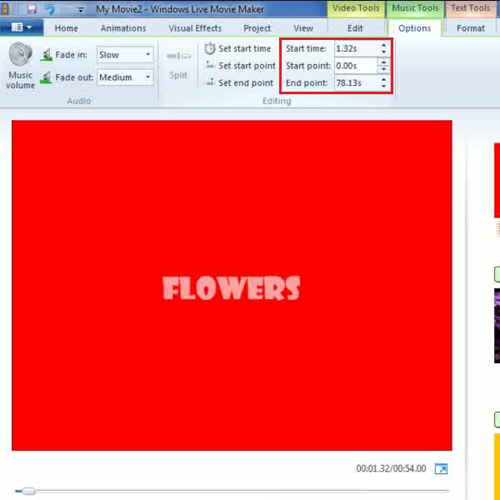 Step # 4 –Music Volume
While making up the video, you can adjust the sound of the music with the help of 'Music Volume' button in the audio section.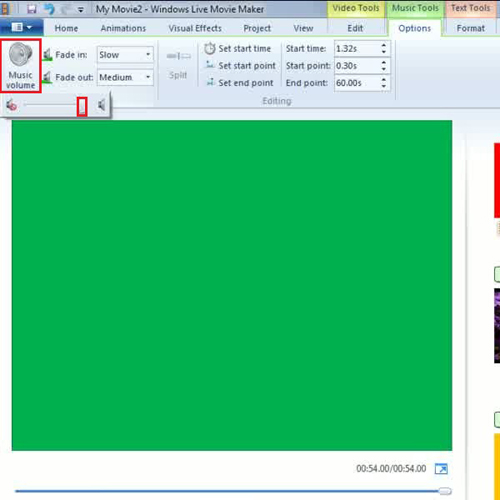 Step # 5 – Audio Mix
You might want to add music to the video which already has some voice over or narration in it. Again, it is important to adjust the sound of both files playing simultaneously. In order to do so, go to the "project" tab and click on the 'Audio mix' button available in the audio section.
Drag the bar of the audio scale towards the right or the left, depending which file you want to keep louder than the other relatively.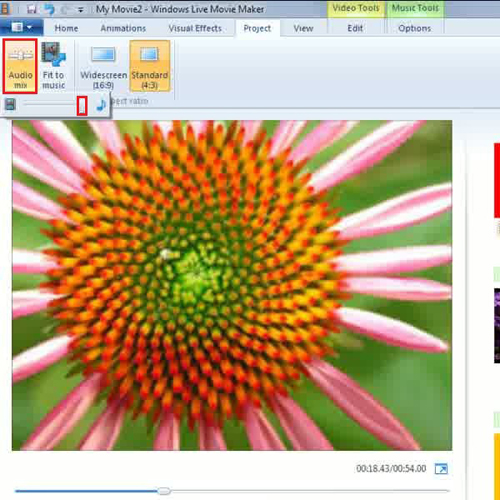 Step # 6 – Fit to music
Sometimes the audio is not long enough or the video is a little lengthy than the music file but still you want it to fit according to the length of the clips. You can do so by going to the "project" tab in the audio section and simply clicking on the 'Fit to music' button in movie maker.