You must have seen videos with lyrics on the screen and you will be amazed that how easy it is to create such videos. Nowadays, it's a trend to make a lyrics video of songs which help others better understand the lyrics of the song easily. With live movie maker, it is quite handy to make such videos.
In this tutorial, you will learn how to make lyrics video in movie maker.

Step # 1 – Add a background
First of all, click on the 'Add videos and photos' button and choose a suitable photo that can be used as a background for adding the lyrics. Once selected, it will appear on the story board.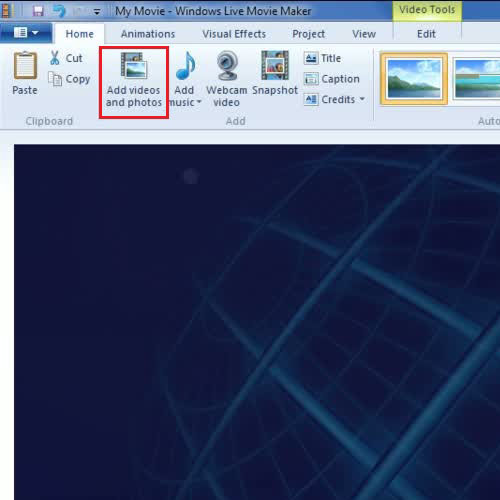 Step # 2 – Add music
Now go to the 'Add music' button and select the music whose lyrics you are going to write on the screen. After this step, the audio bar will be shown on the story board in live movie maker.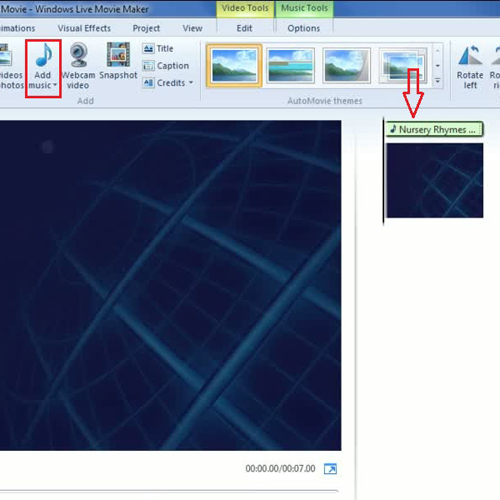 Step # 3 – Add a background again
Now play the song by clicking on the 'play' button and it will cover the first clip. To type the lyrics on screen, go to the 'home' tab and click on the 'Caption' button in the Add section after which the typing box will appear in the preview pane. Now type the lyrics of the song covering that particular portion of the clip.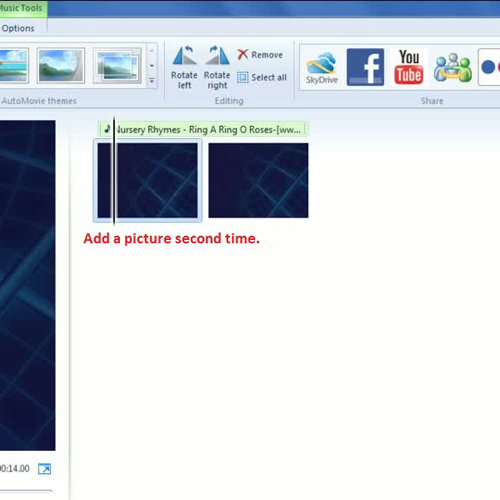 Step # 4 – Type complete lyrics
Once again, add the photo and play the song. Cover the lyrics that play over this part of the clip by going to the "home" tab and then click on the "caption" button. Type the lyrics for that part of the song. Repeat these steps until the song is complete. You can do further editing such as extending the time of every clip; in this way, one photo will cover more portion of the song. In this manner, you can create a lyrics video.