In this tutorial you will learn how to block AOL email.
Blocking unwanted emails in AOL is possible, but limited to 1000 addresses and/or domain names.
Here is what you need to do to perform such blocking.
Step 1. Open a web browser and log in to your AOL account.
Step 2. Click on "Settings"
.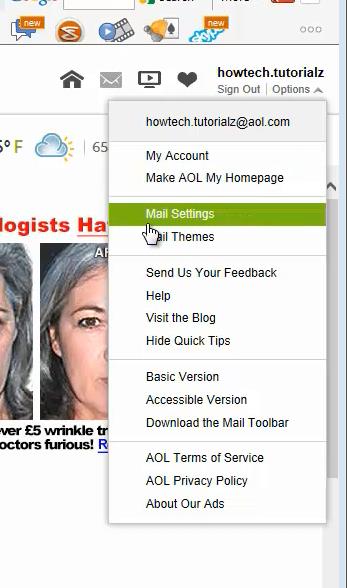 Step 3. Select 'Spam Controls'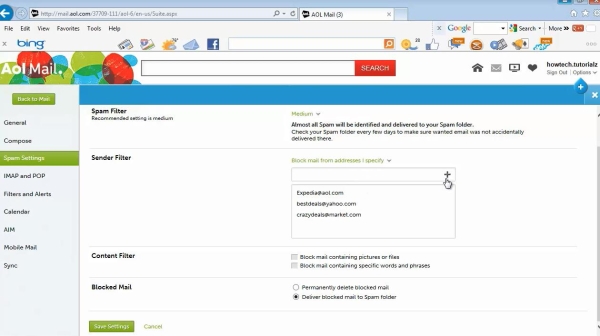 Step 4: Checkmark 'Block mail from' and enter the email address you want to block.
Click on the plus sign. Persist with all the other restrictions you want to define.
Step 5: Save your settings by clicking "Save" at the end of your configuration.
Result: You have now successfully added your mail blocks to your AOL mail.