Introduction:
In this tutorial you are going to be shown how to do a Google Talk group chat which now occurs in the 'Hangouts' part of Google.
Step # 1 – Adding the Google Hangouts Plugin
First you will need to navigate to the Google Hangouts site at "www.google.com/hangouts". Click on the "Available for your computer" button and then click "Add" in the dialog box that appears. You will need to wait for a moment while the "Hangouts" plugin is installed, when this process is complete a window will appear in the bottom right of the browser.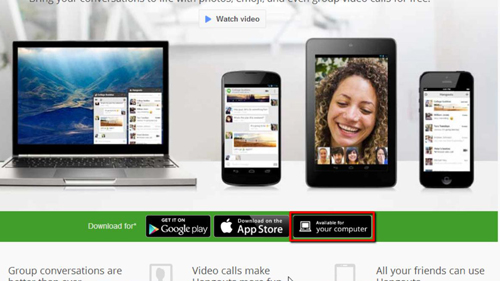 Step # 2 – Selecting People to Talk To
To initiate a Google Talk group chat in a hangout, click the "New Hangout" option at the top of this window, then from the list of your contacts below select who you want to hangout with. To chat with multiple people either select a group with many contacts, or check the box next to more than one person's name. Here we will select an entire circle then click the camera icon that has appeared.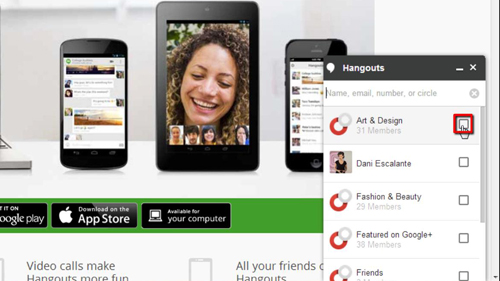 Step # 3 – Initiating the Chat
A new window will open and a call will be made to the members of the circle. As people answer they will appear in the window and you will be able to talk to them as a group – as this is just a tutorial will not bother these people and will end the call early, by closing the window and that is essentially how to do a group chat in Google Talk.