Introduction: In this tutorial you will learn how to edit photos on iPhone or iPad in iOS 7's basic feature – "Photos". Let's say you have just made a picture with your iPhone that you want to share with your friends and on your blog…

Step 1.
Go to "Photos" app of your iPhone. It will probably open the "Album" or "Moments" view – all depends on what were you looking at last.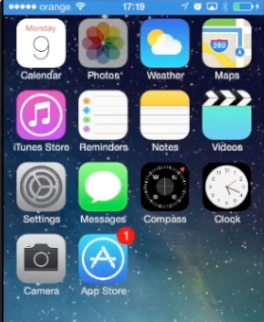 Step 2.
We are at "Collections" menu view. We tap on picture row to go to "Moments" and scroll down to find a picture of a dish. It does not look as good as it could look – it lacks color balance, the shot is not balanced and it looks darker than it should be.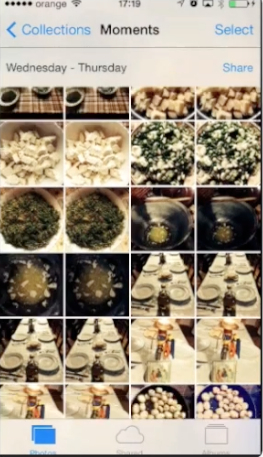 Step 3.
To prepare our picture for sharing on our food blog we need to edit it. In the upper right corner of the screen, tap "Edit".
Step 4.
At the bottom of menu, there are different photo editing features: rotating, auto-enhance, color filters, red-eye remover and cropping feature. We won't need rotating, but we'll start with tapping auto-enhance. Applied feature makes our dish looking brighter and more appetizing. We tap "Save" in the upper right corner.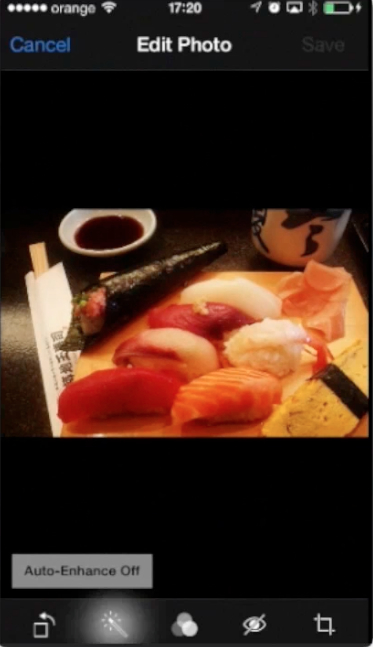 Step 5.
Tapping the next feature, "Color filters", brings up the stripe with different color effects. Let's tap "Transfer". Looks good!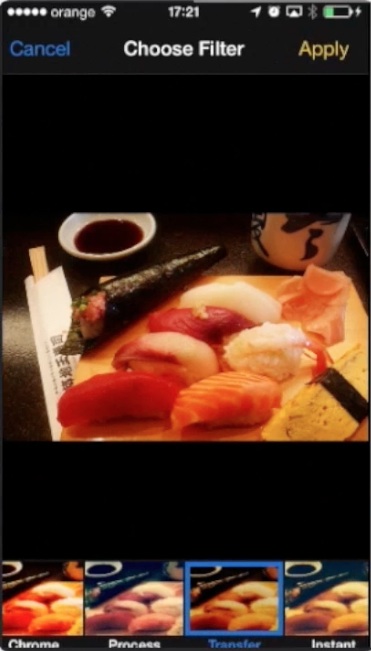 Step 6.
The last feature allows up to crop the picture to our liking. We tap it and tap again "aspect" to choose the cropping preset. Square looks good! Press "Crop" in the upper right corner to apply cropping. We press "Save" in the upper right corner to save the edited picture. It's time to share it!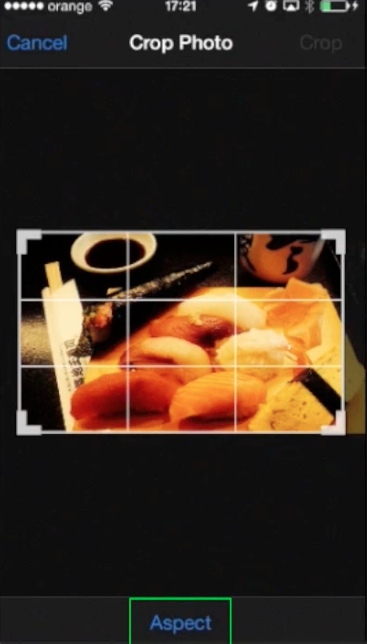 Step 7
. If we tap the little pictogram in the bottom left corner, the sharing menu will activate. At the top of the menu is AirDrop sharing feature; in the middle there are sharing options pictograms: via message, mail, Twitter, Facebook, Flickr. We tap "Facebook" to share the picture through Facebook.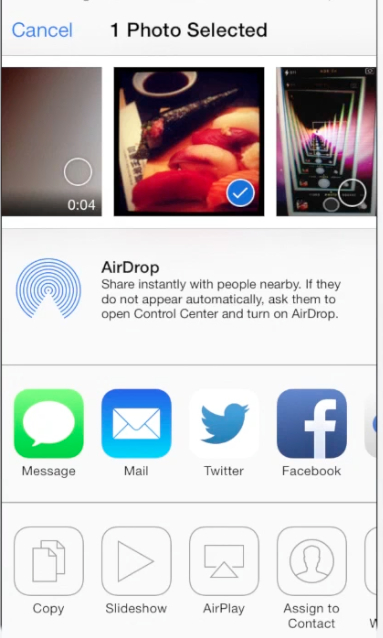 Step 8.
In the new sharing menu, you can add the details to the shared photo. When you're done, tap "Post". Here you go, the picture is posted to your Facebook!
Result:
Congrats! You've just learned how to edit photos on your iOS device!