In this tutorial you will learn how to find local businesses via iPhone. We will be downloading and using the app called Yelp. Yelp is a free app that is an invaluable tool for finding businesses nearby, especially when you're in a location you don't know very well. You can search for nearby restaurants, coffee shops, gas stations, and much more.
Step #1 – Tap App Store Icon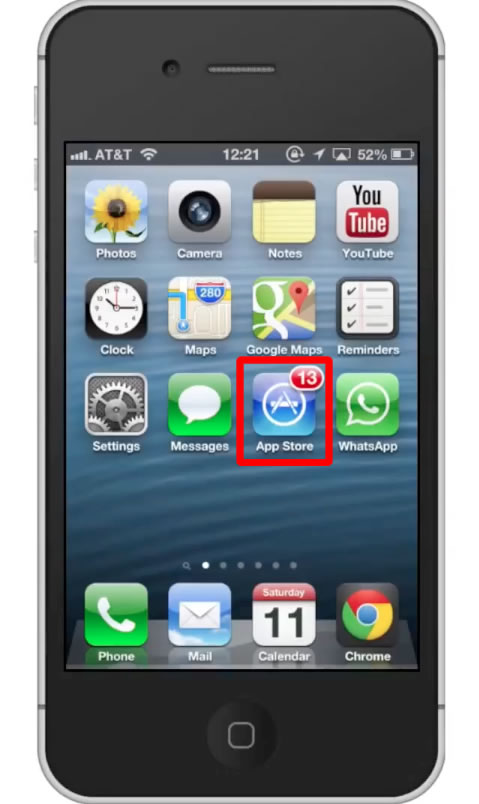 Step #2 – Tap the "Search" Tab
By default, you will be sent to the featured tab. Tap the search tab to start searching.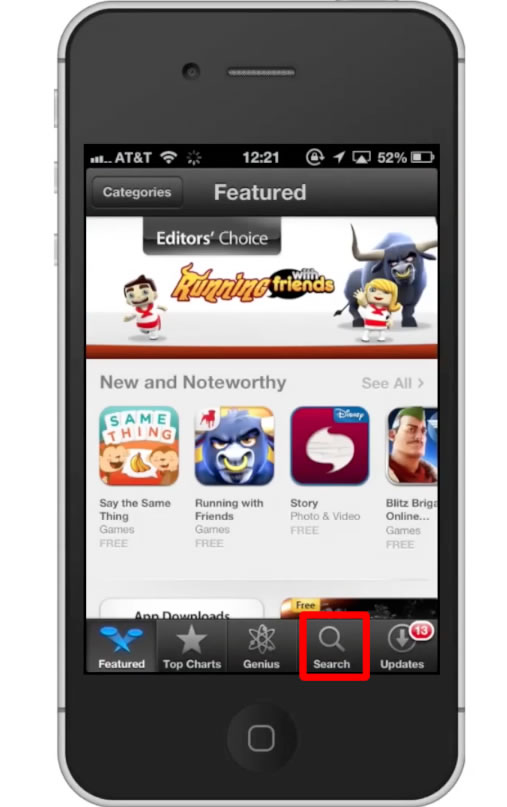 Step #3 – Type "yelp"
Assisted search results will help you find what you're looking for. Hit search!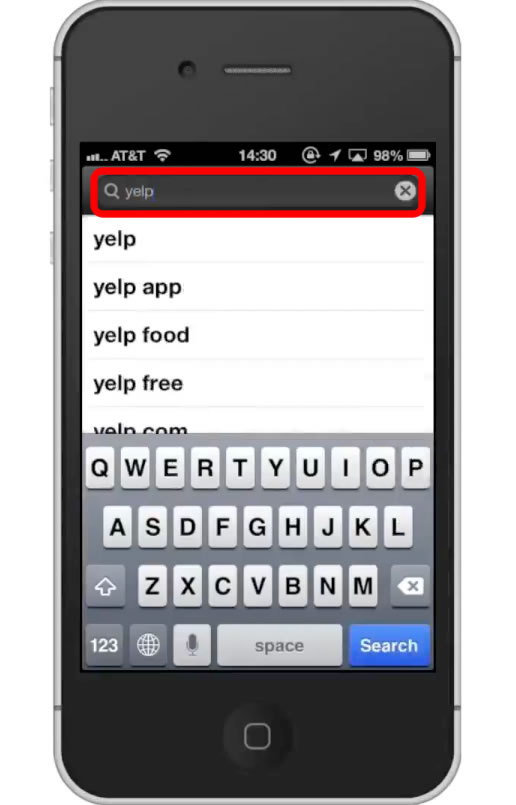 Step #4 – Tap Install
The Yelp App will be the first option shown. Hit install and the app will automatically begin downloading.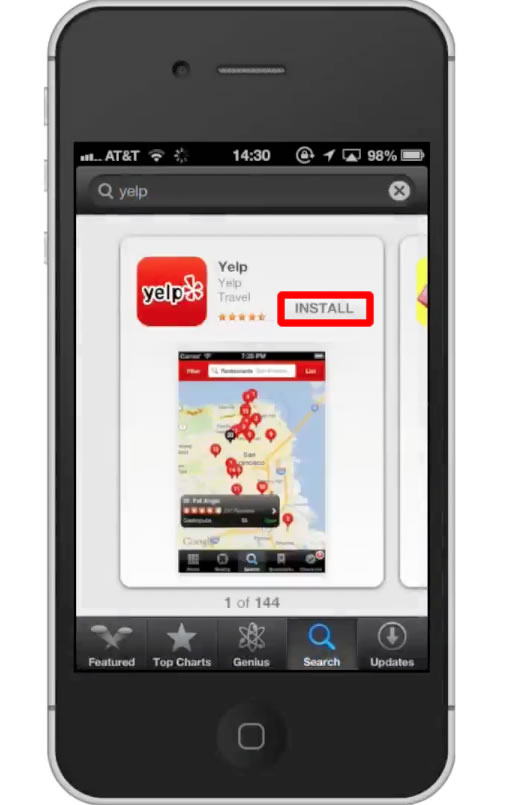 Step #5 – Open Yelp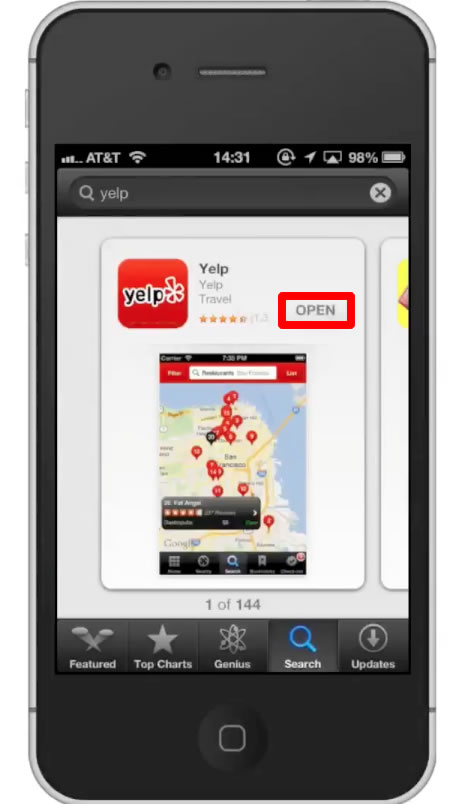 Step #6 – Use Current Location
The first time you open the app, it wil ask to use your current location. Tap "Ok".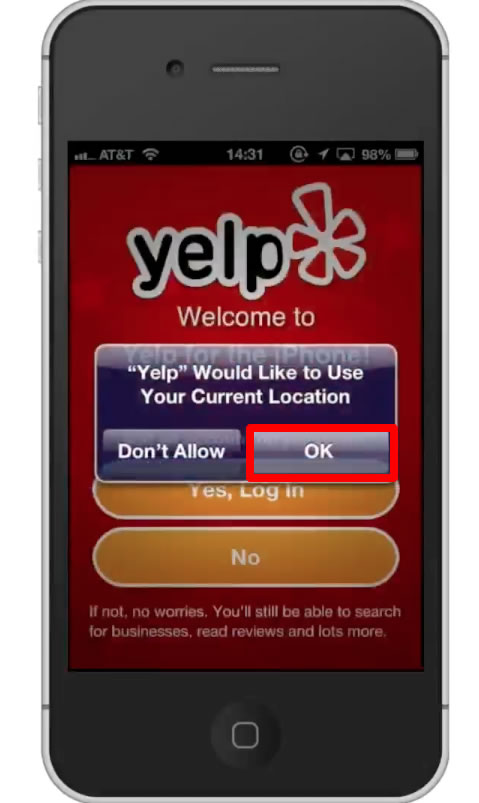 Step #7 – Tap "No"
You don't need to create an account to use all the great features of Yelp, however you can if you'd like to. Tap "No".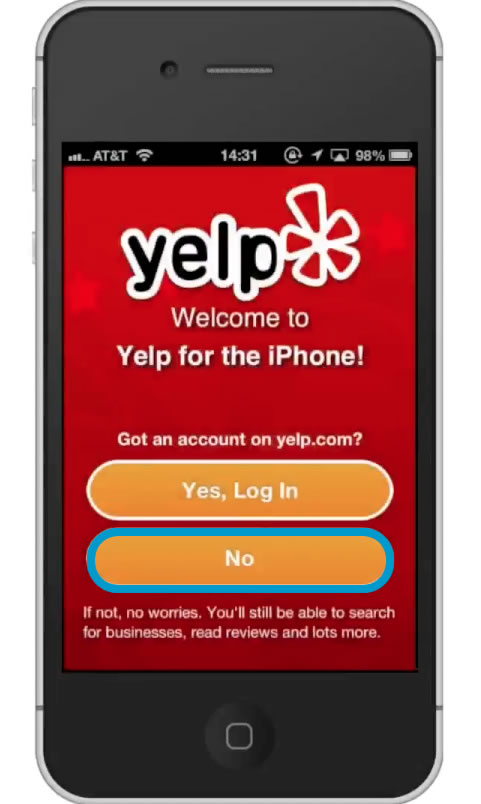 Step #8 – Browse Categories
By default, you will be sent to the nearby tab. In here you have many different cateogires of places to look for such as restaurants, bars, coffe & tea, gas, etc.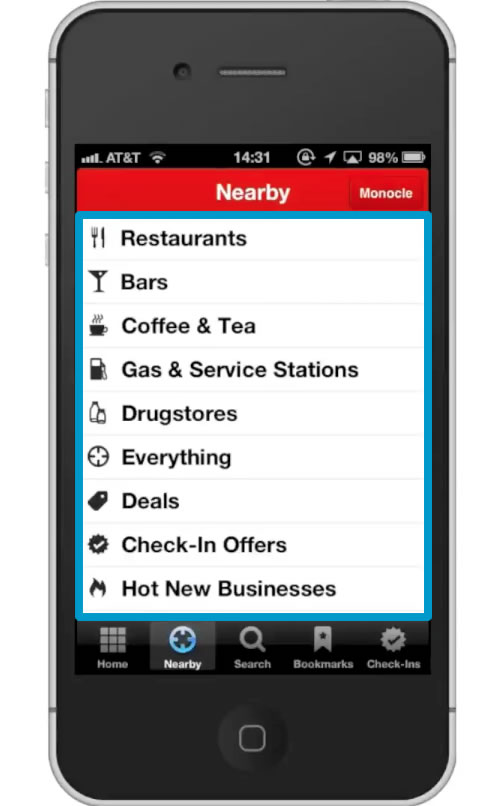 Step #9 – Tap Restaurants
Tapping the restaurants tab will load all of the restaurants in your area.
Step #10 – Browse Results
Yelp displays information such as how far it is from your current location, the rating, the address, and the cost. The cost scale in Yelp is represented by dollar signs. 1 dollar sign means the least expensive option and 4 dollar signs means the most expensive.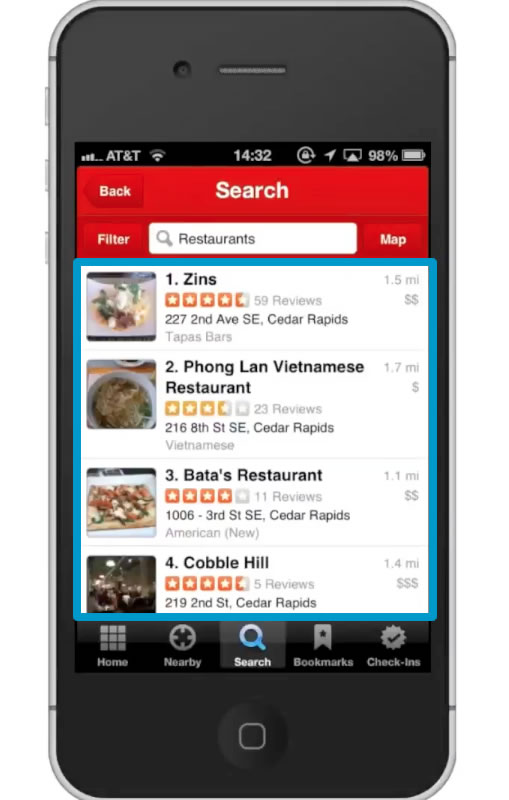 Step #11 – Choose Restaurant
Get more information about a place by tapping its respective tab. In this page, you will receive even more in depth information such as today's hours, location on a map, a phone number to call, directions, and photos.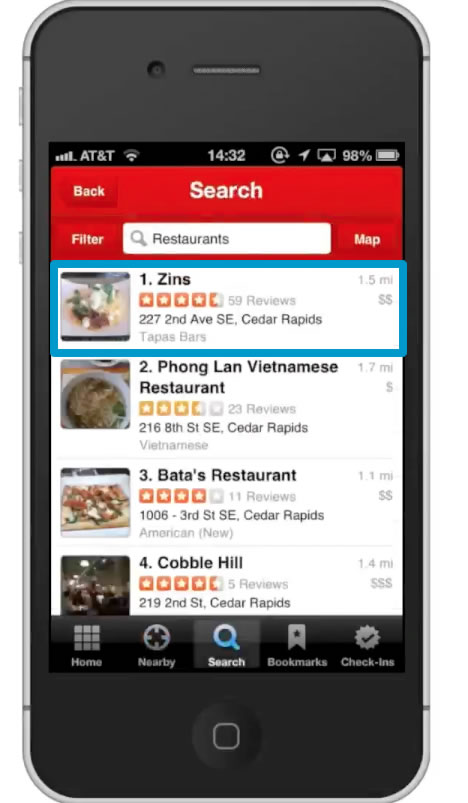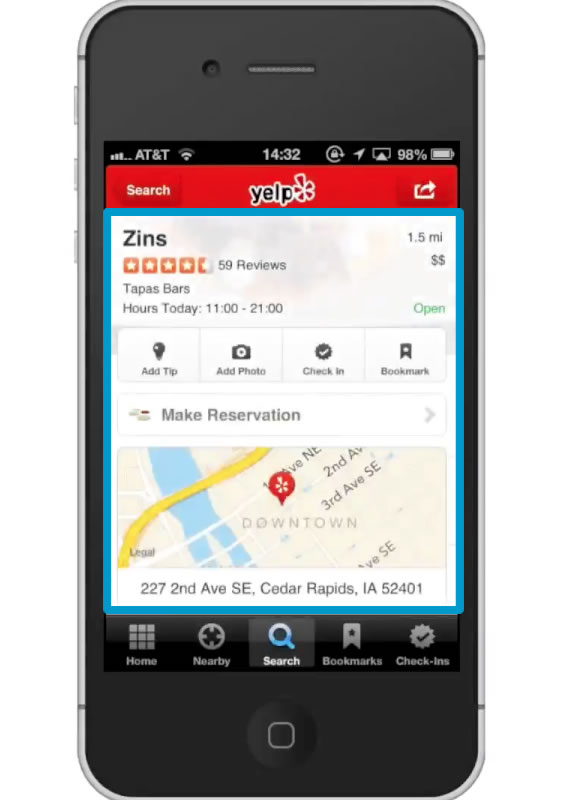 Step #12 – Browse Photos
This feature is very helpful in finding the right place to go. Pictures are posted by other Yelp users. You'll receive photos of the building, food, and get a good sense of the atmosphere of the place. Tap one of the photos under the "Photos" section. From here, swipe left to check them all out.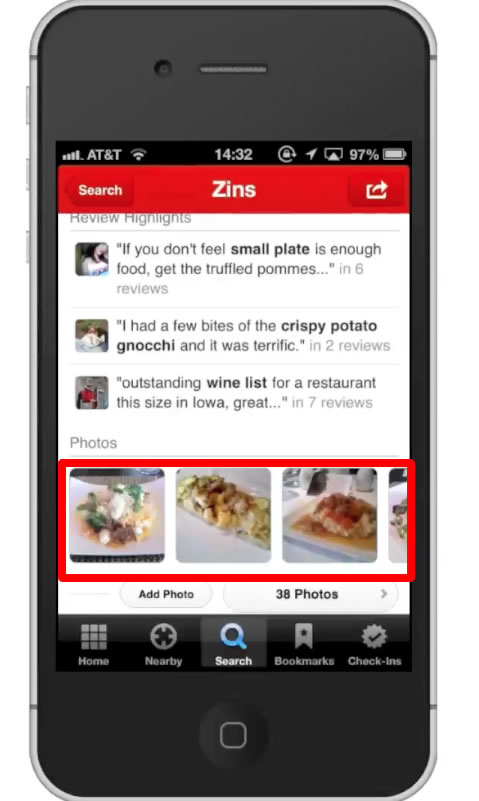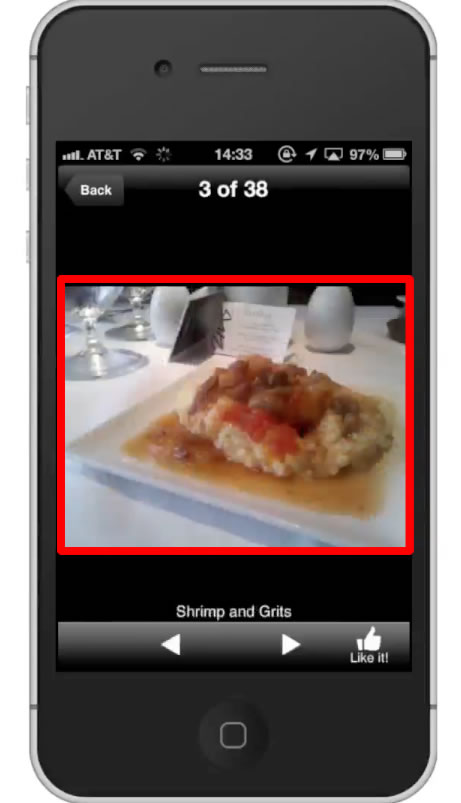 Leave your comments below or contact us by email. This was a Howtech.tv tutorial. Thanks for watching!