Introduction:
In this tutorial you will learn how to perform a domain name search.
Step # 1 – Finding a Domain Search Service
To search for a domain name, you will first need to find a domain search service. For this tutorial, we will be using Arvixe, so go to "arvixe.com."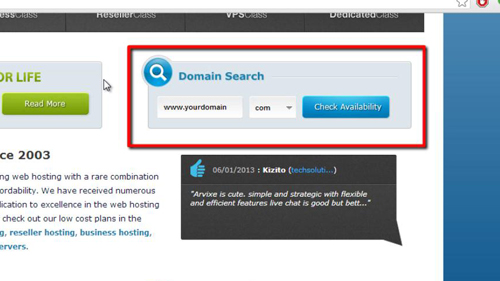 Step # 2 – Searching for a Domain Name
Scroll down the page, and you will see the section "Domain Search" on the lower right side. In the white box which shows ".yourdomain," type in the name of the domain, and on the second white box to the right, use the drop down button to choose the extension(.com, .net, etc). Next, click the "Check Availability" button.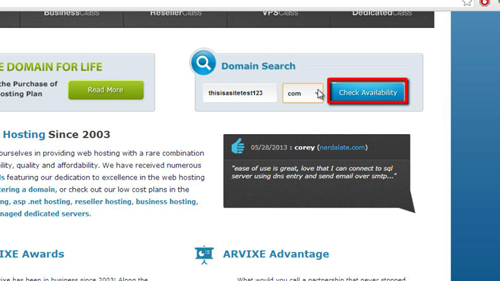 Step # 3 – Checking the Availability of the Domain
You will now be taken to a page which shows you the availability of the domain name. If you see a green + sign next to the word "register," it means the domain is available. If you see a blue + sign next to the word "transfer," this means the domain has already been registered. An additional feature of Arvixe domain name search is that it shows you a list of available name variations which are related to the domain name you're searching for – these can be found further down the page.