Introduction:
In this tutorial, you are going to learn how to find website host of a given website.
Step # 1 – Searching for the Website Using whoishostingthis.com
First go to "whoishostingthis.com". Enter the website you want to find the host for in the given rectangular box. For example here we are typing "www.howtech.tv". Then, click the "Search" button.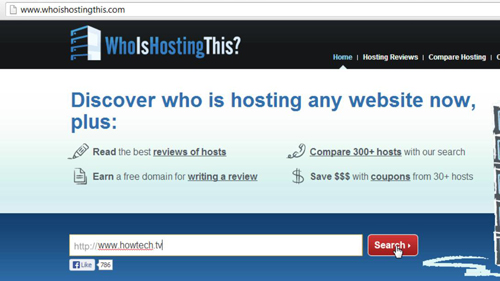 Step # 2 – Checking the hosting site of the given website.
Then, whoishostingthis.com will display the hosting site of the website you've specified – as you can see here the host is GoDaddy. Click the 'Visit [hosting site] now' button to view its website. You can also see other details like IP address and Name Servers about the site on this page.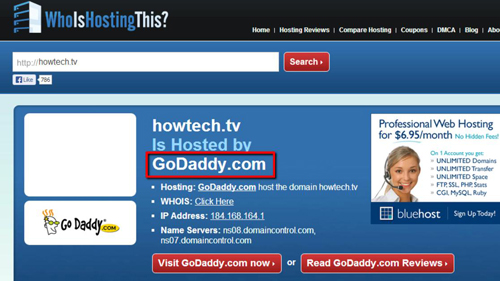 Step # 3 – Checking the WHOIS details of the given website.
Click 'Click Here' link beside WHOIS and you will be redirected to "godaddy.com" website. Enter the access code in the box and then click the "Verify Code" button. At the left side of the page that loads, you can see the complete WHOIS details of your searched website. Now you know how to find a website host.