In this tutorial you will learn how to find the nearest Apple Store location via iPhone. We will be locating the store via the built in Internet browser, Safari. Apple breaks down each store by it's state and corresponding city.
Step #1 – Open Safari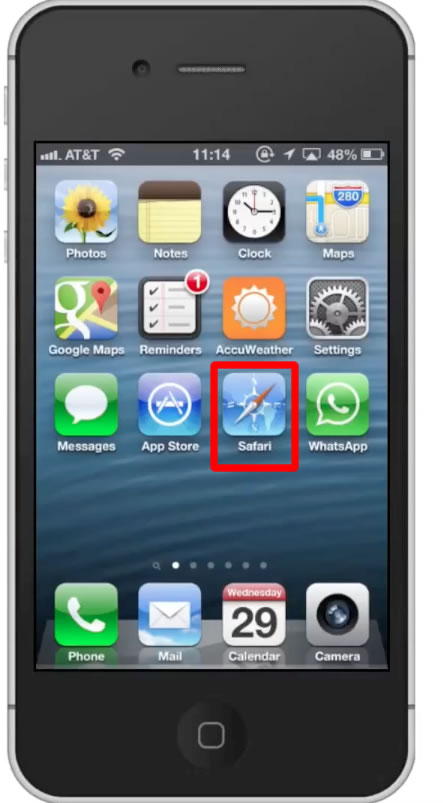 Step #2 – Go to www.apple.com/retail/storelist
In the URL of Safari type, www.apple.com/retail/storelist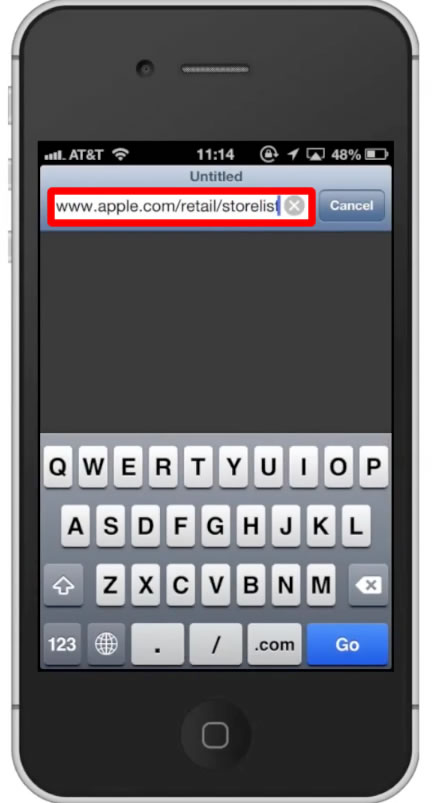 Step #3 – Find State
Look around until you find the state you live in or the closest one to you. Under each state, individual cities are listed to give you a more accurate location. Tap the blue hyperlink of the one closest to you.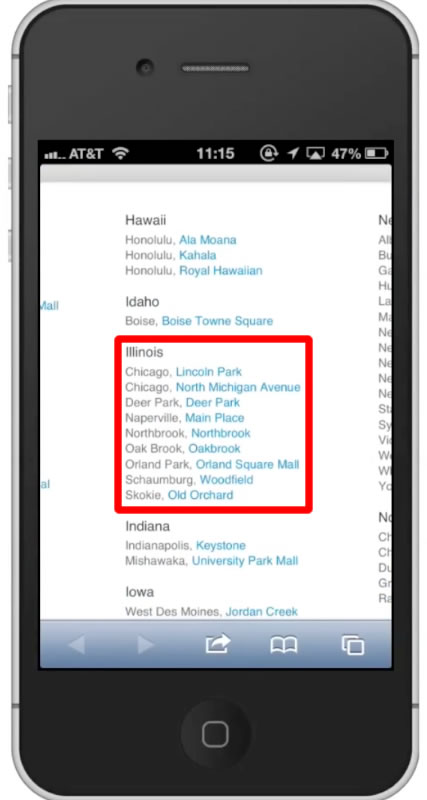 Step #4 – See Information
You will then be taken to a screen with the store information such as its address, a phone number to call, store hours, and even driving directions and map. You have now successfully found the nearest apple store location via iPhone.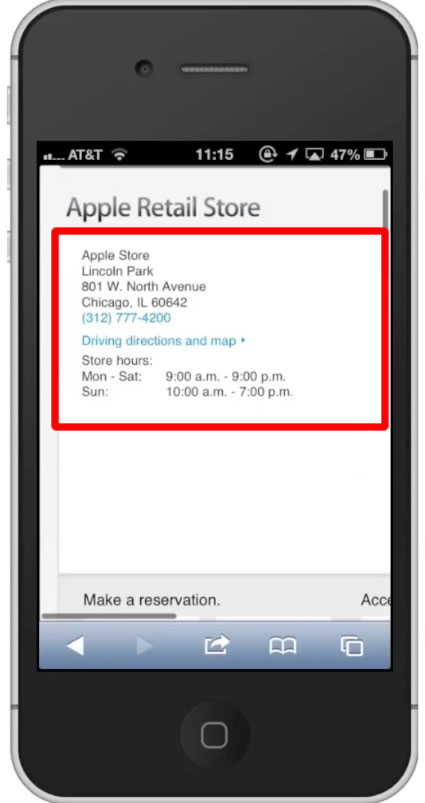 Leave your comments below or contact us by email. This was a Howtech.tv tutorial. Thanks for watching!