In this tutorial you are going to learn how to get some
easy recipes
on your iPhone.
Step # 1 – Starting to Use the App
First you are going to need to have this application installed, it is called "DinnerSpinner" and it is available for free in the App Store. As you can see it allows you to select what you want to cook and how quickly you need it prepared. Scroll through the three options in turn, first touch the type of dish you are preparing, then touch and ingredient then choose a time you need it ready in.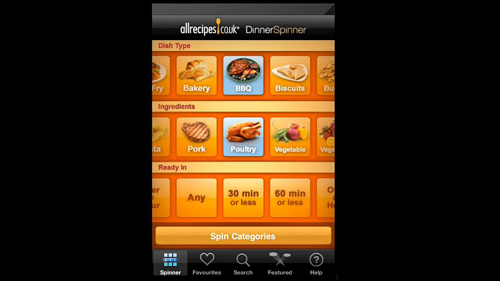 Step # 2 – Viewing a Recipe
When you have entered all your information simply touch the "View Matches" option at the bottom. On the next page you can see some results that match your query, simply touch on one of these and the recipe will load, you can scroll through it to see the complete instructions.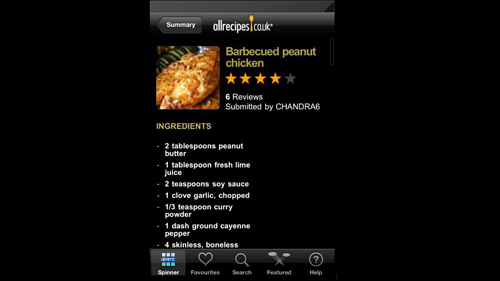 Step # 3 – Other Features of the App
As well as being able to find some great recipes based on your requirements, the app allows you to view those that are featured by touching this button on the bottom. The can be a great way to get some inspiration if you are not sure what to cook. The search feature (touch this to access it) will allow you to search for a specific recipe and that is how to find
easy recipes
on an iPhone.