Introduction:
In this tutorial you are going to learn how to make animations online using the Dvolver animation maker.
Step # 1 – Starting the Cartoon
First you are going to need to visit the Dvolver site at "http://www.dvolver.com". When the page has loaded click on the "Make a movie" button. The movie maker will load and you need to select a background and sky then click "Next".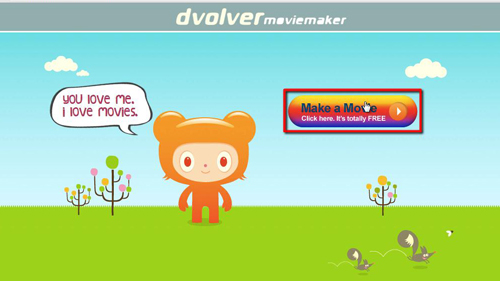 Step # 2 – Choosing Elements of the Cartoon
Now you are able to choose a plot, select an option then click next. You are then able to choose your two characters for the scene, then click "Next". Enter some dialog, click "Next", choose some music, click "Next". Enter a title for the animation and your name and choose a "Title design" from the left. Finally click "Preview and send movie".
Step # 3 – Finishing the Animation
You will now be able to preview your movie and send it to a friend. Enter their details on the left as well as your email address, click "Send" and the animation will be emailed to them and that is how to make animations online.