Introduction:
In this tutorial you are going to learn how to do screen sharing online using the Join Me service.
Step # 1 – Creating a Join Me Account
First you are going to need to navigate to the Join Me site at "join.me". Click on the "Free Trial" button at the top of the page and on the page that loads you are going to need to enter some details for the account and then click the "Create account" option.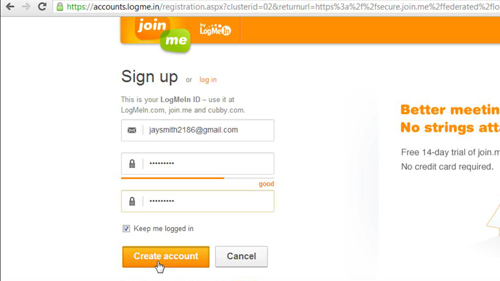 Step # 2 – Downloading the Application
You will then be taken back to the main page and you need to make sure that the "using a one-time code" option is selected before clicking on the orange play button. A small file will then begin to download, when the download has completed, click on it to open it. Click "Run" in the dialog box that appears and a small window will open at the top of the screen and you will be informed that your screen is now being shared.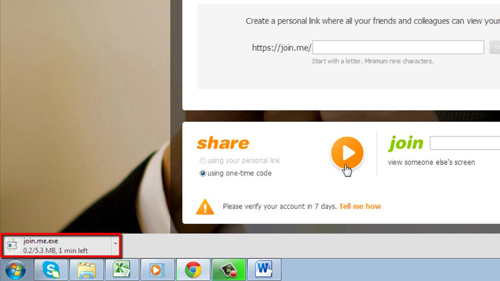 Step # 3 – Inviting People to View Your Screen
You can see in the window that there is a web address that includes a nine digit code, this is what people can use to access your screencast. Click on the link and in the menu that appears click "copy viewer link to clipboard". You are then able to send this to others so that they can view the screencast, all they need to do is paste the link into a browser.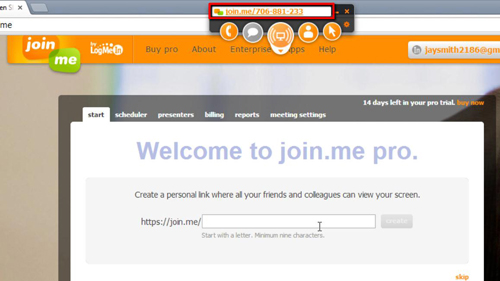 Step # 4 – Testing the Screen Sharing
To test this out we are going to go back to our internet browser and open a new tab. We will paste the URL into the address bar and a page will load. Your computer will inform you that a participant has joined the screencast. Quickly we will get an infinite screen problem here, but this does indicate that the process is working correctly and that is how to do screen sharing online.