In this tutorial, you will learn how to make a mass payment in Paypal.
First, we will explain what mass payment is. Under this name, Paypal offers you the feature of uploading a personnel file that will be used as index for creating separate payments for each within one single order.
This feature is found in premier and business accounts, and is usually subject to prior confirmation with a paypal service operator.

Step 1:
Once in your Paypal account, click on the "Send money" tab.

Step 2:
Click on "Make a mass payment". As it is written on the page, you can send up to 5000 payments at once.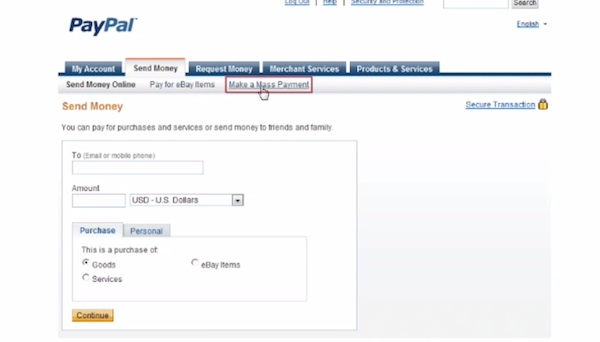 Step 3:
Make sure that your Paypal account has the necessary funds, and have your list of people ready.
Click the Upload button and navigate to a file that contains email address, amount to be paid, currency, reference number and payment notice on one line for each receiver.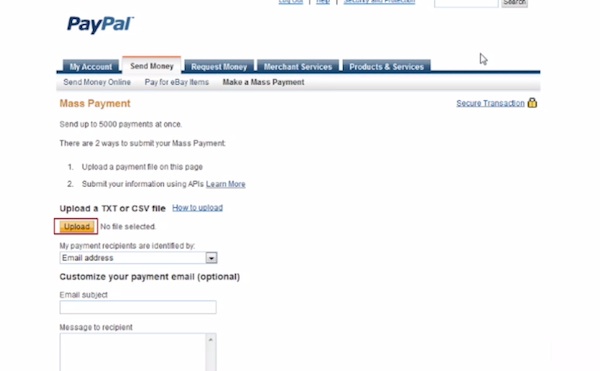 Step 4:
Select the method of identification for your recipients from the drop-down menu.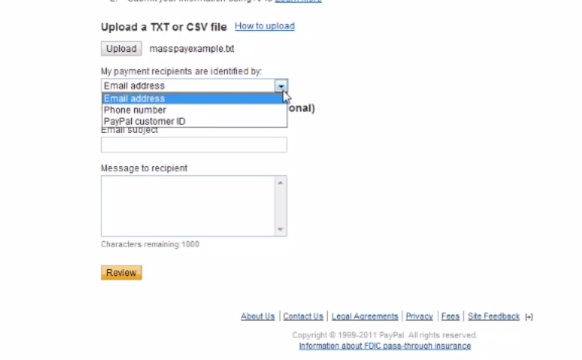 Step 5:
Add a subject and a message if you want and click "Review".
Step 6:
If everything is fine, click Submit.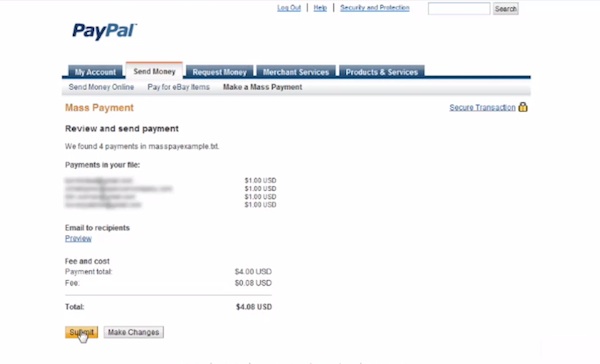 Result:
Congratulations! You have submitted your mass payment in Paypal.