In wordpress, the pages are alphabetically ordered by default; however wordpress also gives the option to re-order the pages by one's own choice.
Step 1- Default Order Of wordpress pages in menu
Now, here in this case there is a list of pages as Home, About, Company Profile , Contact Us ,Products and Services.
Now, If we want to Re order the Sequence in the manner that After Company profile page, Services Page Must appear and then Products page, followed by the Contact Us page appearing in the end, we have to manually assign the order level to wordpress page menu.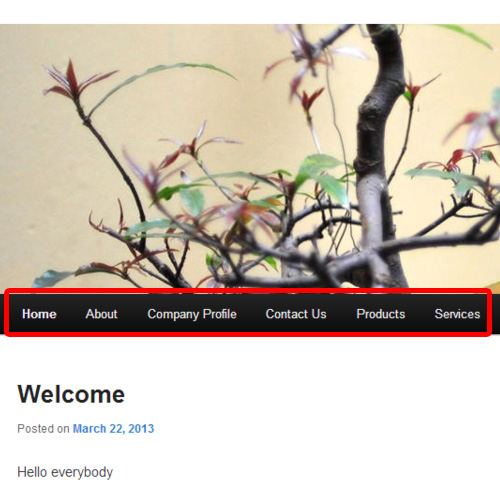 Step 2- Signing in Dashboard
First of all we need to open the Administrative dash board of our blog by providing the user name and password.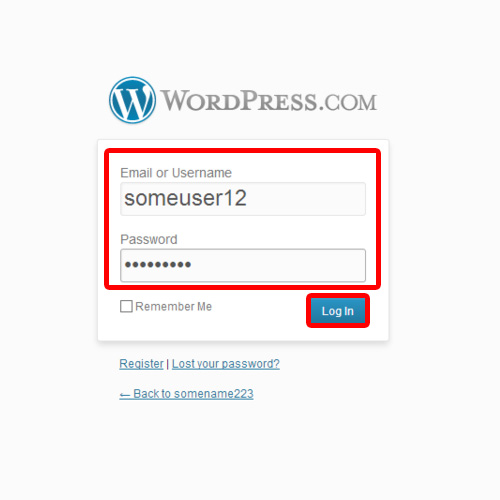 Step 3- Opening Pages List
With that done, we have to move to "ALL Pages" tab located at the left side of the screen and click All Pages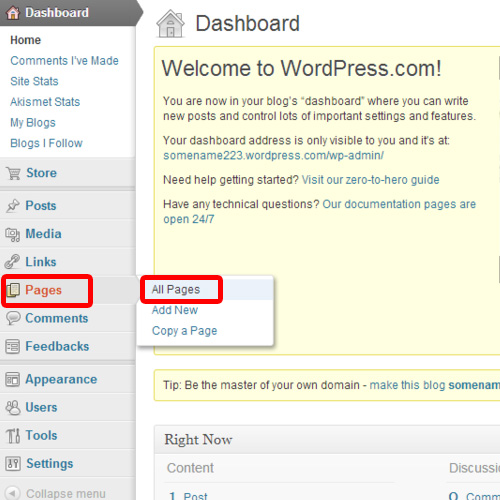 Step 4- Editing the first page
After that a page will open up containing the wordpress page menu. Let us start re-ordering with the very first page which is the About page in our case, to re-order it, we have to move our mouse over About Page And Click Quick Edit.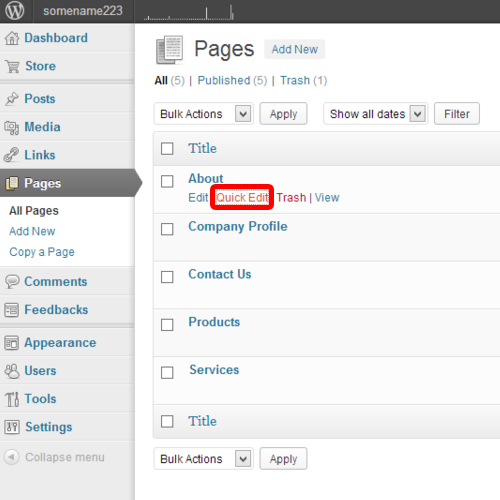 Step 5- Changing Order
After that, we have to change the Order from zero to one in the Order Field under the Parent Menu.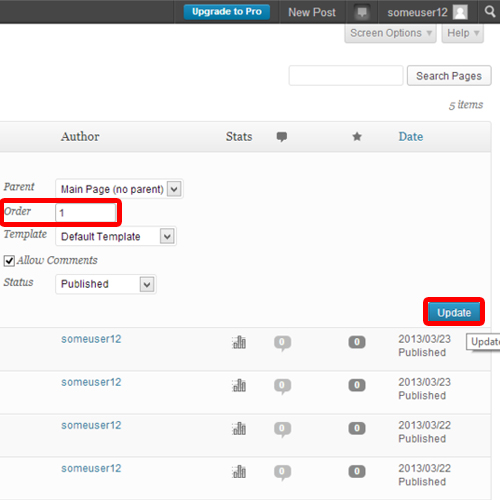 Step 6- Re-Ordering All Pages
We have to repeat the same steps for all pages and assign the following orders to the pages listed below:
Company Profile: 2
Contact Us: 5
Products: 4
Services: 3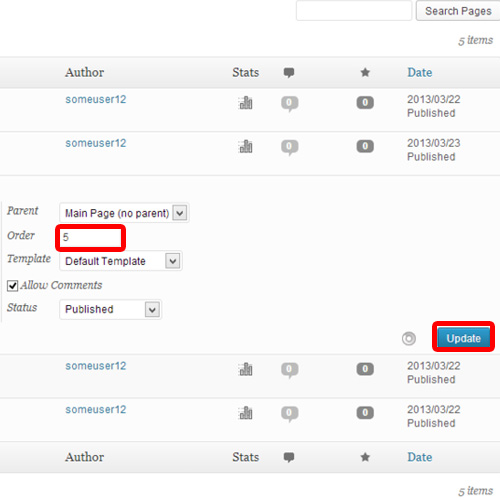 Step 7- Previewing the change
With all this done, let us preview the changes we just did, so for that we have to move our mouse to any of the page and click "View".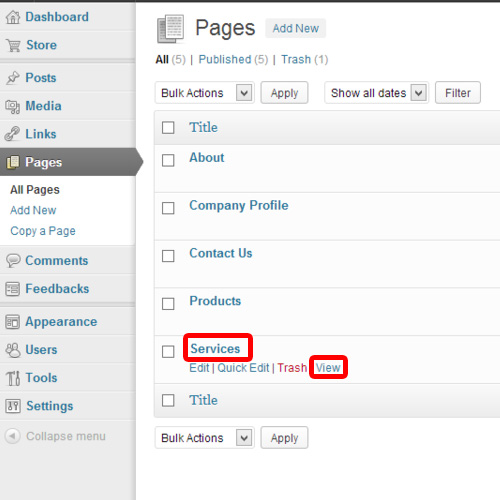 Step 8- Pages Re-Ordered
Notice here the changes we have just made in ordering the pages.