To update your linkedin profile without notifying your contacts click on the drop down next to your name at the top right. Then click on settings.

Under the profile settings tab on the left click on the turn on/off activity broadcasts link.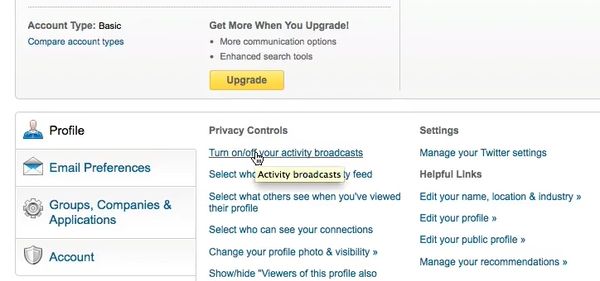 Uncheck the box and click on save changes. Your contacts will not be notified any time you update your profile.