In this tutorial you will learn how to use the eBay App for iPhone. eBay allows you to sell and buy essentially any item out there. This can range from golf clubs, to video game consoles, to cars. This app features all the functionality of the web application on the go.
Step #1 – Tap App Store Icon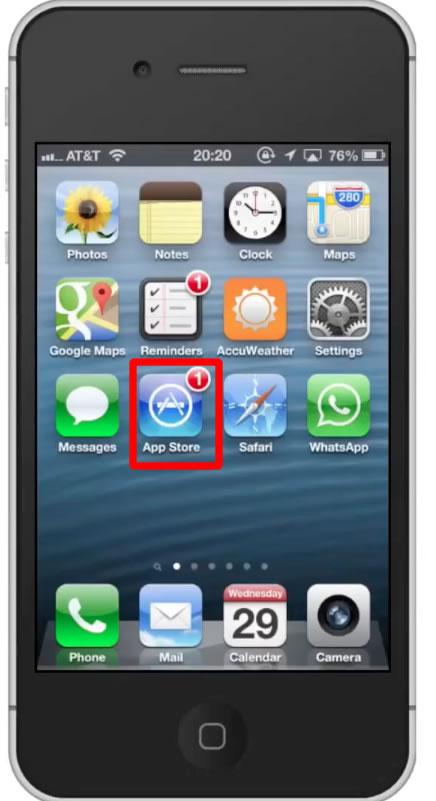 Step #2 – Tap the "Search" Tab
By default, you will be sent to the featured tab. Tap the search tab to start searching.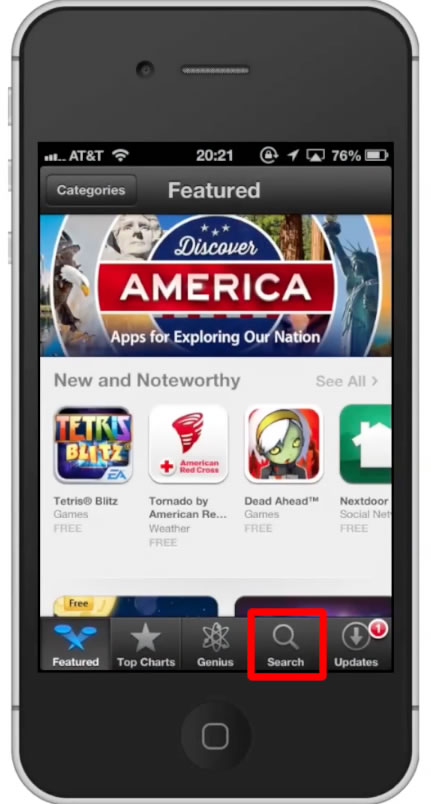 Step #3 – Type "ebay"
Assisted search results will help you find what you're looking for. Hit search!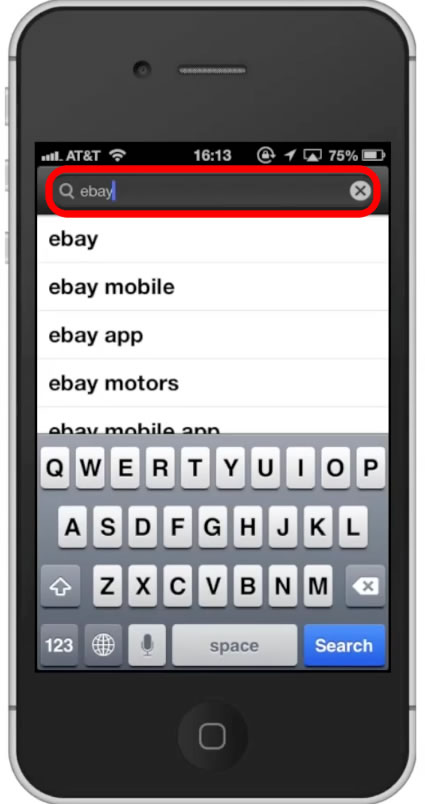 Step #4 – Tap Install
The Ebay App will be the first option shown. Hit install and the app will automatically begin downloading.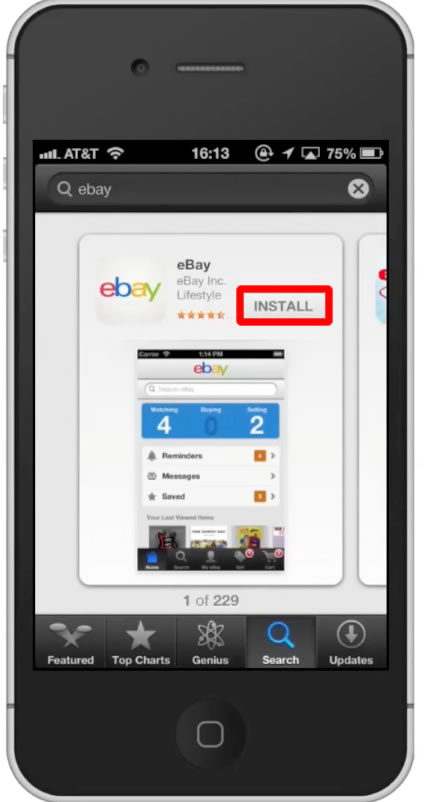 Step #5 – Open the app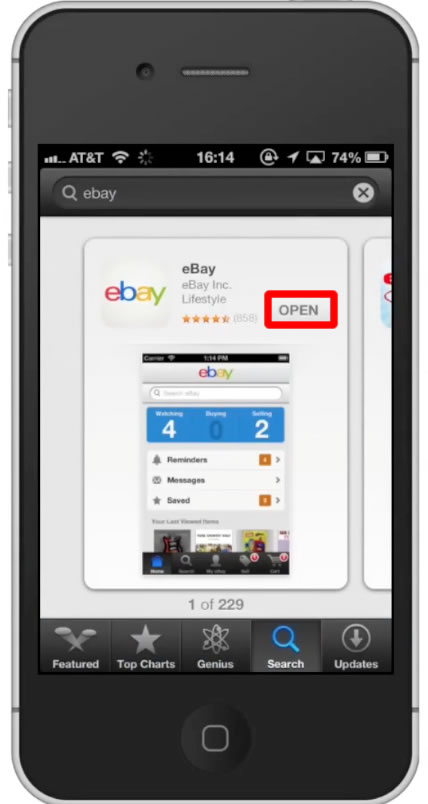 Step #6 – Search for products
Tap the search field and type what you're looking for. Lets type "Gibson guitar".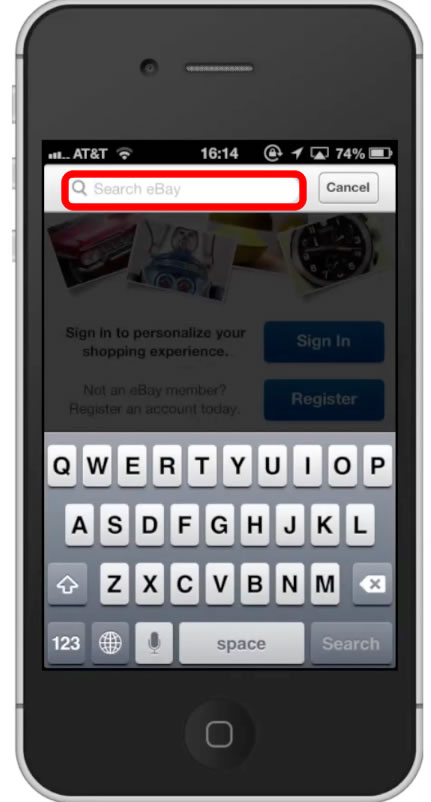 Step #7 – Browse Results
You can begin to scroll through the search results to find what you're looking for. When you find what you like, tap its respective tab.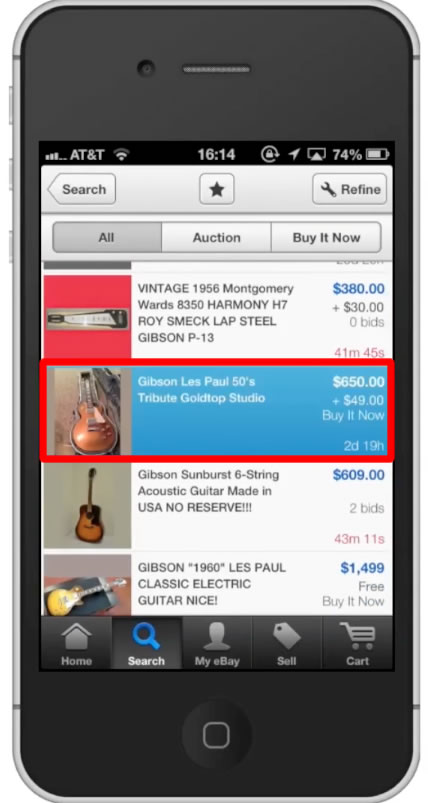 Step #8 – Read Information
You will now see more specifics on the item such as it's price, shipping details, time left in the bidding process, location, where it ships, and much more.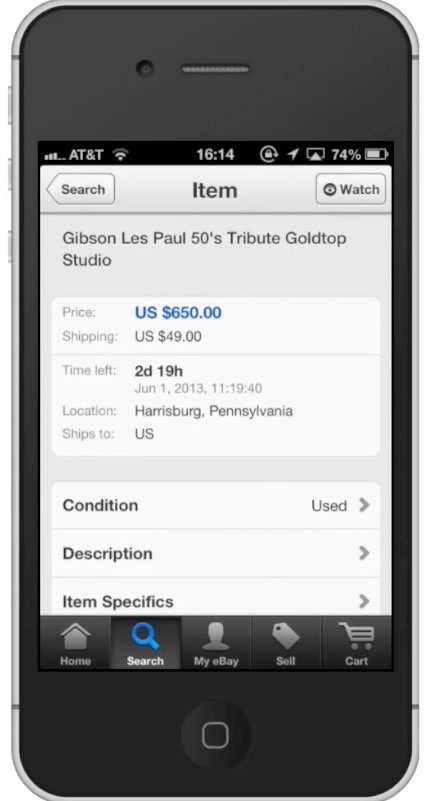 Step #9 – Buy It Now
If you wan to buy the product tap the "Buy It Now" tab.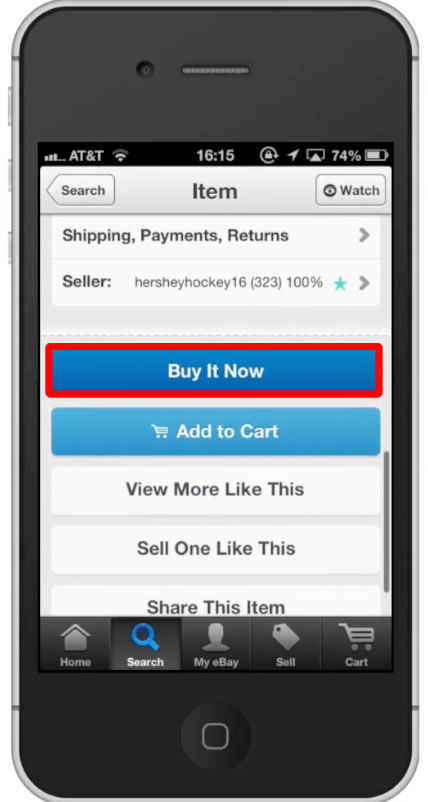 Step #10 – Make Offer
If you want to make a bid on this item, tap the "Make Offer" tab. You can then make your bid and hopefully you have the best bid by the time the clock runs out.
Leave your comments below or contact us by email. This was a Howtech.tv tutorial. Thanks for watching!