Introduction:
MailForSpam is a unique service that allows you to create email for spam, junk mail sign up. This tutorial will teach you how to use it.
Step # 1 – Setting up an Account
Go to "mailforspam.com/lang/en." In the center of the page, you will see a white, blue and yellow box. The blue box will contain "@mailforspam.com." To the left of this, in the white box, type in the user name you want to use. Leave this page/tab open.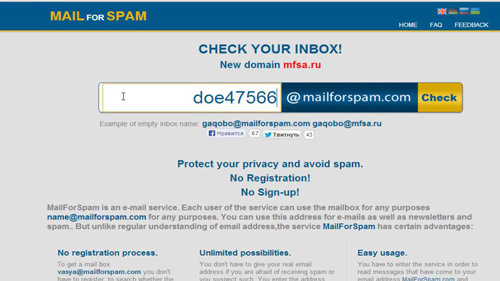 Step # 2 –Testing the Account
Open a new page or tab, go to the normal email account you use, and login. Then, send a test email to the address you created in MailForSpam. After this, go back to the MailForSpam page, and click the yellow button next to "@mailforspam.com" which says "Check."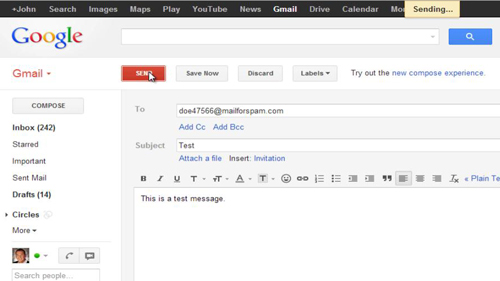 Step # 3 – Using the Account
You will now be taken to a page which shows the email you received from your other account. You can open it to read the message. This email for spam, junk mail sign up can be used in place of your real email address when you want to keep it private.