Google Chrome has this special feature that allows you to save passwords for different web sites in the browser. In this tutorial, we will teach you how to view passwords in Chrome.
Step 1 – Show advanced settings
Follow this step by step guide to learn how to view in Chrome, the passwords saved.
First of all, go to Google chrome and click on the drop down button available towards the extreme top right corner of the browser. From the menu, select the settings option. As a result, the settings page will open up. Scroll to the very bottom and click on the "show advanced settings" option. Further options will be displayed.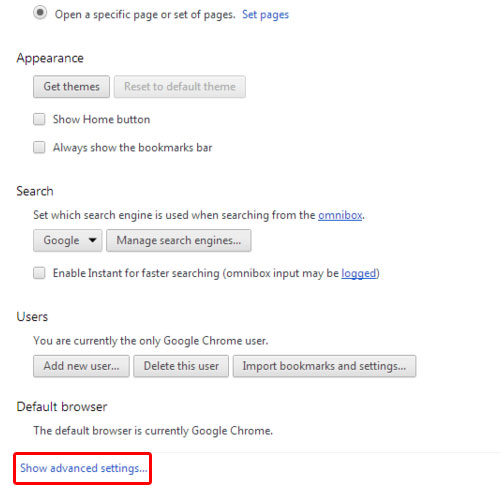 Step 2 – Manage saved passwords
Scroll down until you arrive to the passwords and forms section. Once there, click on the "manage saved passwords" option.
Step 3 – View saved password
As a result, a new dialog box will appear on your screen. Over here, you will have all the saved passwords. All those websites for which you don't want to save the password can also be seen here. We will teach you how to view these chrome passwords saved. Simply, click on the saved password and the show button will appear. Click on the show button to view the saved password.
In this manner, you can view passwords in Chrome.