In this tutorial you are going to learn how to find lottery results online which is very easy thanks to a government website offering the information for all states.
Step # 1 – Finding the Lottery Links Page
First, let's go to the government site that gives us links to all of the state lotteries. Open your preferred browser and visit: "www.usa.gov/Topics/Lottery-Results.shtml". On the page that loads will be a list of all the states that have a lottery and links to their state lottery sites.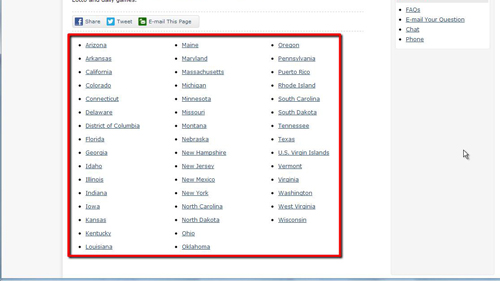 Step # 2 – Viewing the Latest Winning Numbers
All you need to do is simply click on one of these links and you will be taken to the local lottery site. Here we will choose California as an example and you can see when the page loads that the lottery numbers are displayed on the first page and that is how to find lottery results online. Each state site is different but typically all the sites have the latest winning numbers on the home page.