AdBlock for IE is currently still in the development stage (as of mid-2013) but there is a test version of the application you can download and use. This tutorial will show you how to do this.  
Step # 1 – Downloading the Program
First you are going to need to go to the download page, visit
"http://adblockplus.org/en/internet-explorer" and click on the version that is relevant to your computer – if you are unsure, click choose the 32-bit version as we are doing here. Click "Run" in the dialog box that appears". A file will download, wait for this to complete, then click "Run" again.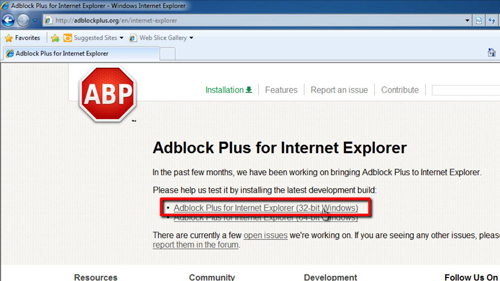 Step # 2 – Installing the Program
The installer will begin and you need to click "Next" and the "Install". The installer will then run and you need to click "Yes" if a "User Account Control" dialog box appears. As this is a small program the installation will be quick. When it is done click "Finish". Close IE if you have it open and then open the program again.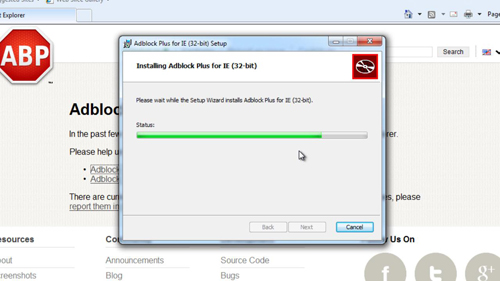 Step # 3 – Testing the Installation
If AdBlock Plus has been installed you will see a small red icon in the bottom right of the browser. As you can see we have this present here but to make sure that it is really working, open a new tab and navigate to Google search. Type in a heavily advertised term, such as 'car insurance' and you can see there are no adverts which would normally be present at the top and right. You have just learned how to install and test AdBlock for IE.