This guide will assist travelers in determining us border wait times when they're crossing into Mexico or Canada.
Step # 1 – Accessing the Website
Go to "http://apps.cbp.gov/bwt/". Scroll down the page and you will see blue, gray and white charts. These charts help you locate the border nearest you, as well as your expected wait time when crossing.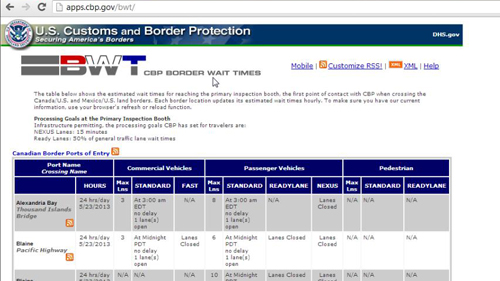 Step # 2 – Finding a Border Crossing
For this tutorial, we will be using Brownsville, Texas as an example. Scroll down the page, to the section which says "Mexican Border Ports of Entry." Under this section, look for the area which says "Brownsville Gateway."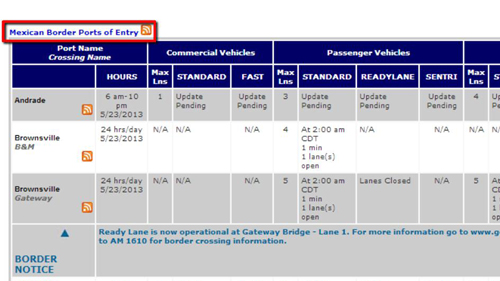 Step # 3 – Determining Passenger Wait Time
In the "Brownsville Gateway" section, look under "Passenger Vehicles." There are two sections, "STANDARD" and "READYLANE." Under each heading you can see the current wait times, these can vary significantly depending on numerous factors.
Step # 4 – Determining Pedestrian Wait Time
To the right of "Passenger Vehicles," there is a section called "Pedestrian." Under "Pedestrian" we can see the us border wait times again. As for cars these figures will tend to vary.