In this tutorial, we will teach you what is About Blank Virus? We will try to give you an overview on what about blank page is. Many people commonly misinterpret it as a virus.

Step 1 – About Blank Misconceptions
Follow this step by step guide to learn what is About Blank Virus.
It is a common misconception amongst people that About Blank is a virus. About Blank, as the name suggests, is a blank page. Internet Explorer like the other browsers displays the about blank page when it has to display a blank page. About blank does nothing more than display a blank page.
Step 2 – About Blank page is not a virus
About blank page is a virus or a malware? The answer to that question is no. About blank is no malware but can be sign of a malware. Occasionally malware might try to mess with Internet Explorer and cause it to display about:blank. Malware may cause the IE to fail to display a page and thus it might revert to about: blank.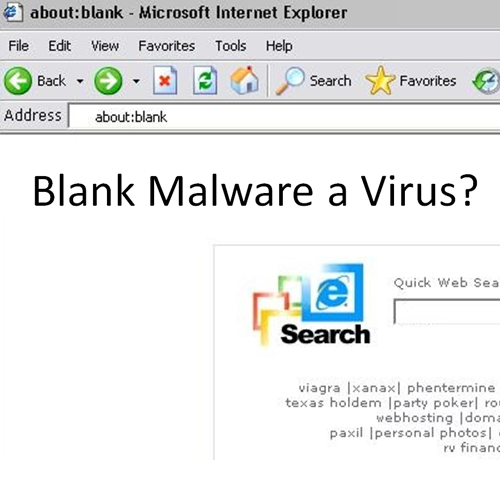 Step 3 – Change home page
At times, the about: blank is set as your home page. Home page is the first thing that you see when you open your browser. In order to change it, go to internet options and enter any website in the home page section under the general tab. In this manner, you can get rid of the about blank page as your home page.