In this tutorial, we will teach you how to scan for a virus online. If you want to check your computer for viruses, follow this tutorial and learn how to perform a quick scan online.

Step 1 – Click on the scanner button
Follow this step by step guide to learn how to scan for a virus online.
First of all, open any web browser of your choice and go to bitdefender.com/scanner/online/free.html.
Once the web page loads, scroll to the bottom and click on the start scanner button.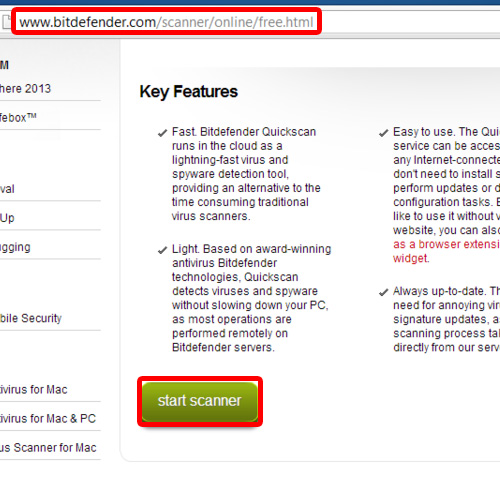 Step 2 – Quick scan with bitdefender
As a result, a new page will open in a new tab. Click on the scan now button in order to perform a quick scan with Bitdefender. This will scan your system for viruses.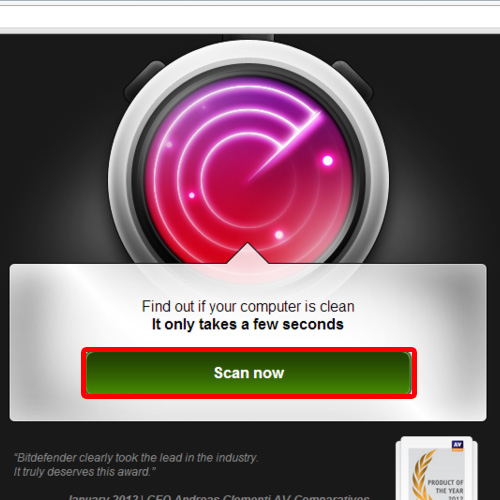 Step 3 – Allow bitdefender access
For the purpose of this tutorial, we were using Google Chrome. A pop-up appeared on our screen asking us to add the bitdefender quickscan extension. Click on the add button to allow bitdefender to access all the data on your computer and the websites you visited.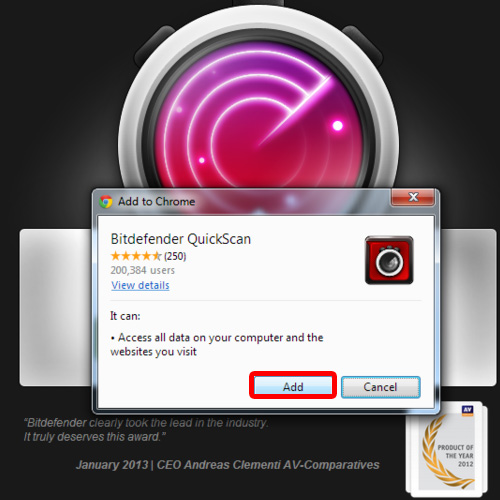 Step 4 – Download Extension
As a result, the extension will be downloaded in your browser. Once the download has been completed, you will see a notification prompt in the top right corner of the browser.
Step 5 – Start scan
Next, click on the I Agree button to accept the license agreement. As a result, the scanning will begin and you will be able to monitor its progress on the quickscan web page.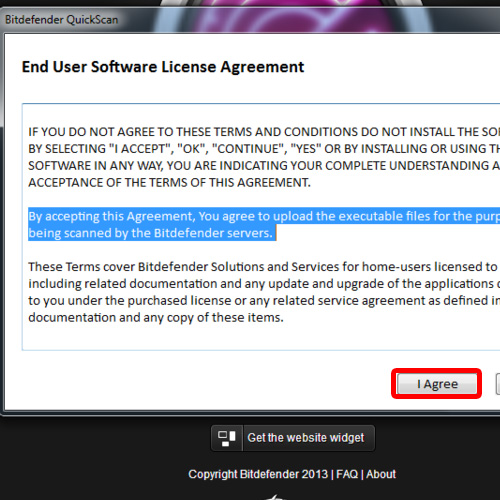 Step 6 – View scan results
Once the scanning has been completed, you will be displayed with the scan results. In this manner, you can scan for viruses online.