This video tutorial is going to show you how to download music from Spotify
Unless you are Spotify premium member, it's impossible to download music on the site. But free users can still download music from Spotify using Wondershare Streaming audio recorder.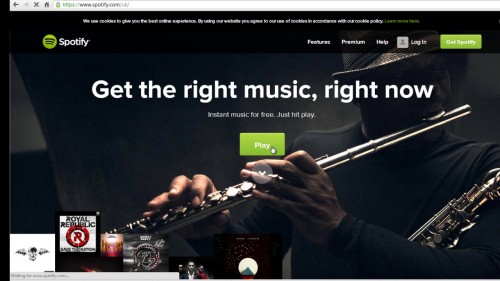 Step#1 downloads 'streaming audio recorder'
Search 'Streaming audio recorder' and download the software. You can download the software from the link on your screen.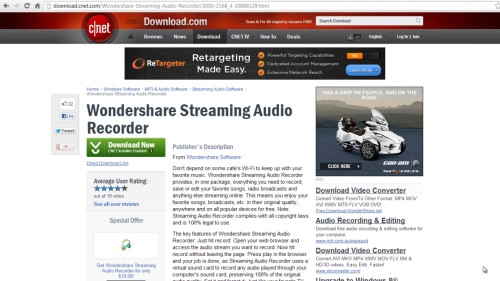 Step#2 Install 'streaming audio recorder'
Install the software once it's done downloading. The program will launch automatically.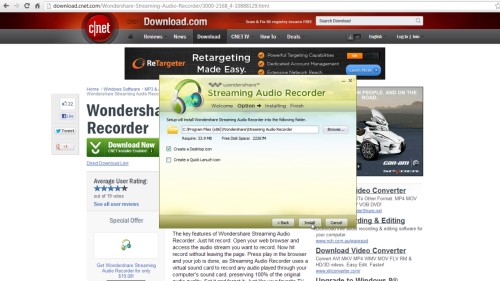 Step#3 go to spotify.com on your browser
Go to spotify.com on your browser. Select your choice of music and click play.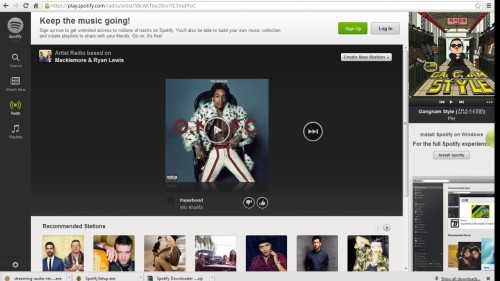 Step#4 open streaming audio recorder
Open 'streaming audio recorder' and click record. The program will stream the music as it play. When the music has reached the end, click on the record button to stop recording.
Step#5 click play button on top to review
To review the music that you have just streamed, click on play button on top of your streaming software. And you are done, you have successfully downloaded music from spotify.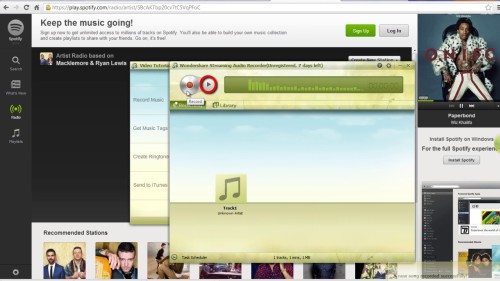 Thanks for watching this video tutorial, Leave comments and ask your questions by our e-mail feedback@howtech.tv.That was Howtech dot TV tutorial. Thank you for watching!