In this tutorial you will learn how to get Clash of Clans game for iPhone. This app is free and is an epic combat strategy game where you can build your village, train your troops, and battle with thousands of other players online.
Step #1 – Tap App Store Icon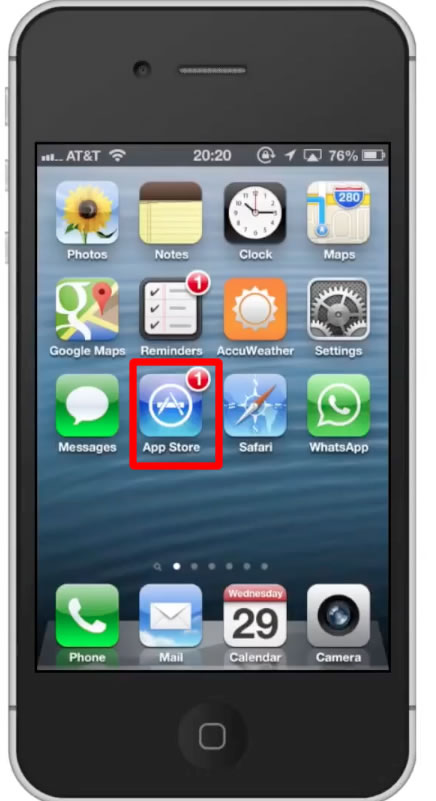 Step #2 – Tap the "Search" Tab
By default, you will be sent to the featured tab. Tap the search tab to start searching.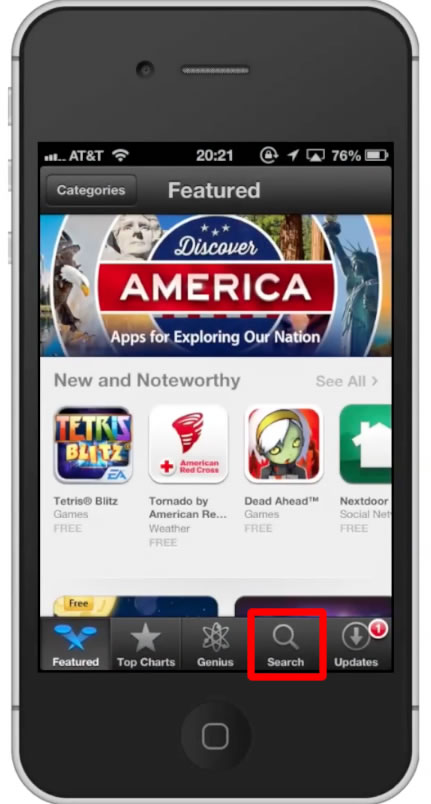 Step #3 – Type "clash of clans"
Assisted search results will help you find what you're looking for. Hit search!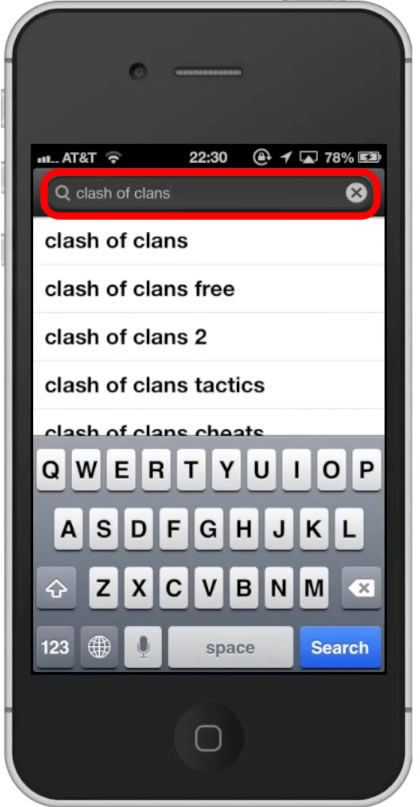 Step #4 – Tap Install
The Clash of Clans App will be the first option shown. Hit install and the app will automatically begin downloading.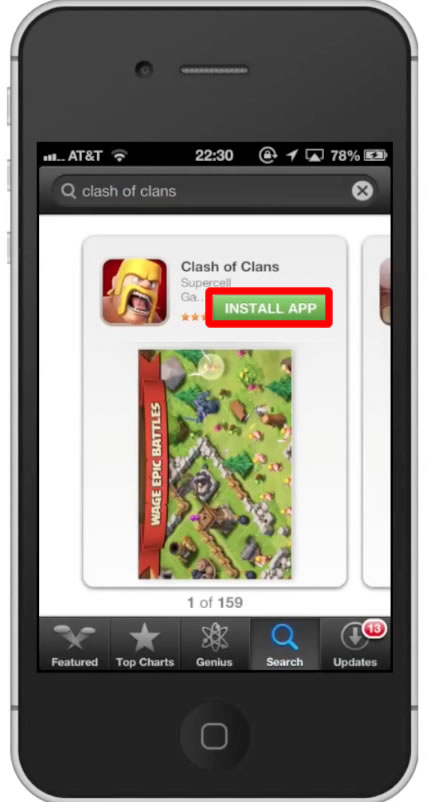 Step #5 – Open the app
You are now able to start building your village and battling others!