Microsoft OneNote is a Microsoft Application that allows you to take notes and clip snippets from the web. In this tutorial you will learn how to share your OneNote notes with other users in your network.

Step #1
Open the notebook you would like to share. Under File click Share and select your notebook.
Select "Share on Network" and then Browse for the Network Location. In this case, I want to share the Notebook in my Public Folder. You can also enter a mapped network drive, or paste the full address of a SharePoint document library where you want to create the shared notebook.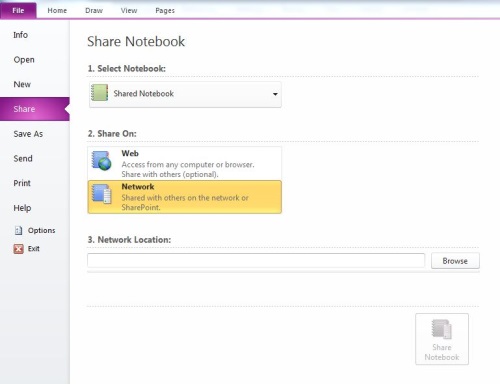 Step #2
Once you input your Network Location click on the Share Notebook button at the bottom right.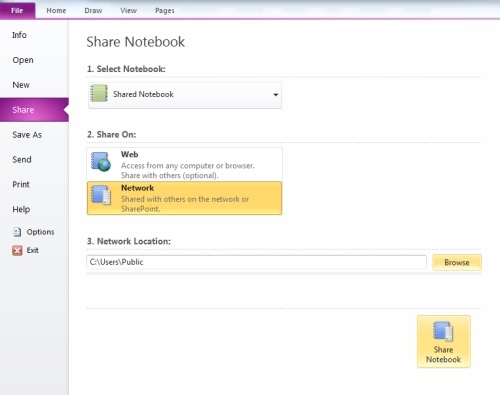 You will get a confirmation message saying that your notebook is now syncing to the new location. Click OK to finalize.