In this tutorial you are going to learn how to find crosswords online.
Step # 1 – Navigating to a Free Puzzle Site
As with many popular games that were once paper based, crosswords have also come into the online space. One of the most popular places to play crossword puzzles online is at "www.boatloadpuzzels.com/playcrossword" – here there are over 4000 free crossword puzzles.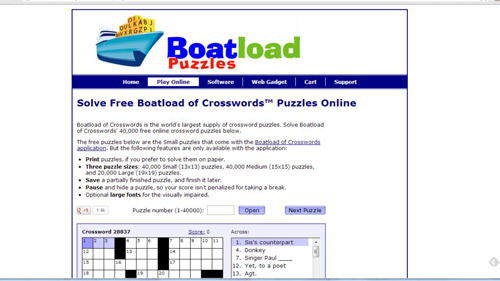 Step # 2 – Completing the Crossword Puzzle
The process for playing this crossword is almost identical to how you would play on paper. There are clues on the right and you need to enter the answers into the grid. When you enter a word you will be told, letter by letter, whether it is correct or not. Any incorrect letters are highlighted in red. Just continue to complete the puzzle as you normally would.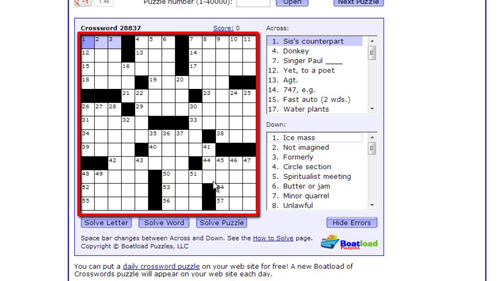 Step # 3 – Hints and Tips
An advantage of playing online is that you can easily access hints and tips. At the bottom there are several buttons that will help you, you can choose to either solve a single letter that you have highlighted, solve a word, or even solve the entire puzzle. When you want to move onto a different puzzle, just click the "Next Puzzle" button above the grid and that is how to play crosswords online.