In this tutorial, we will show you how to disable Javascript in Firefox.
You might want to disable javascript in Firefox for development or security reasons. Whatever the reason is, Firefox allows you to accomplish the task with a few clicks.
Step 1 – Open Options
First of all, go to the "firefox" button located towards the top of your browser. From the drop down menu that opens up, select Options.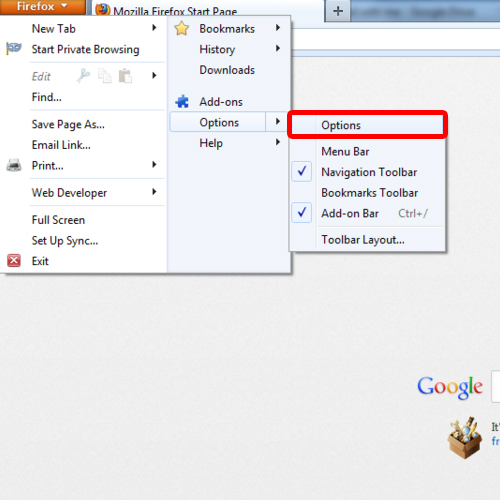 Step 2 – Go to Content Tab
In the new window, go to the "Content" tab. Under this tab, you will see various options regarding the web content.
Step 3 – Uncheck javascript option
You will find the javascript option here. By default, javascript is enabled in Firefox. Uncheck the option to in Firefox to disable javascript. Once you are done, click on the "ok" button to save the changes made and exit the options window. This way in Firefox, you can disable javascript.