In this tutorial we will demonstrate you Medicare plan finder.

Step 1.
Go to is.gd/medicareplan – shortened url for Medicare Plan Finder.
Alternatively, you can go to www.medicare.gov and click "Find health and drug plans."
That will also take you to Medicare Plan Finder.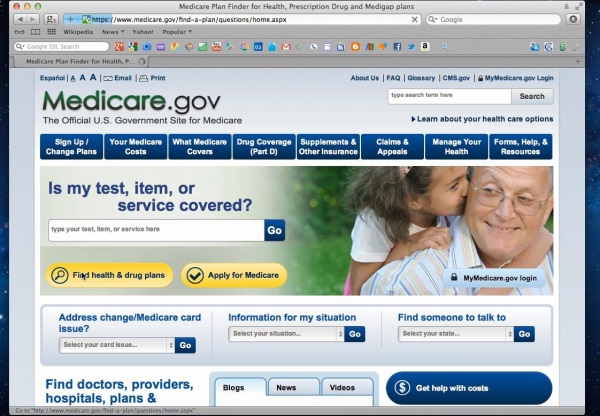 Step 2.
On the new page you will find two options for Medicare plan finder that you can use.
The first option is General Search by Zipcode. That option is good for informational purposes.
Enter your Zipcode in the box near the "Zip Code". Fill in the questionnaire and click "Continue to Plan results"
Enter the information about drugs you use and click "My Drug List is Complete". If you don't take any drugs or don't want to add any drug information now, click the correspondent options. For example, we choose "I don't take any drugs".So we click "Skip drug entry".
You're now on the page where you can refine your plan results. Do so. When you're done, click "Continue to Plan Results".
You're now on the page that offers you the complete list of Medicare plans available to you. Click the links of results to study about each of them or to compare them.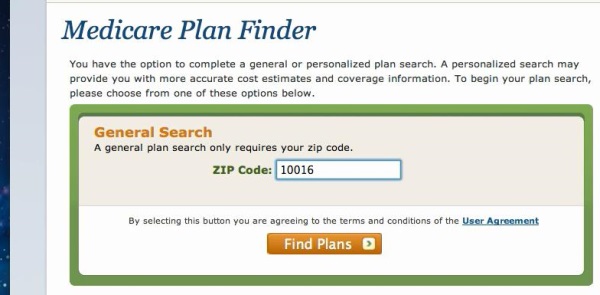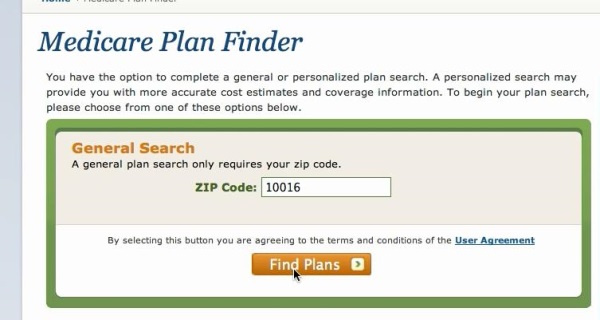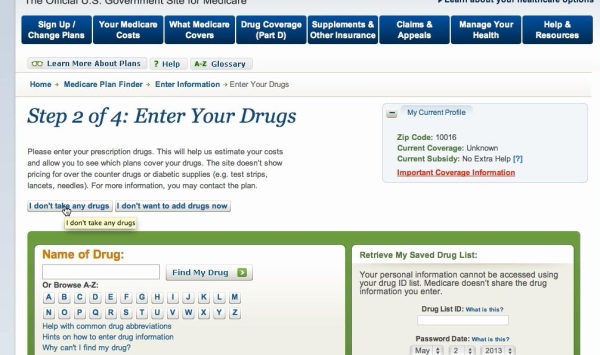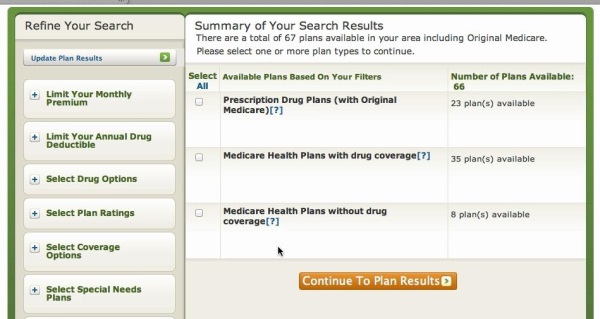 Step 3.
The second option allows you to check the information about already existing Medicare plans.
Enter your personal information and Medicare information in the fields under Personalized Search. Click "Find Plans".
You'll be redirected to the page with correspondent results.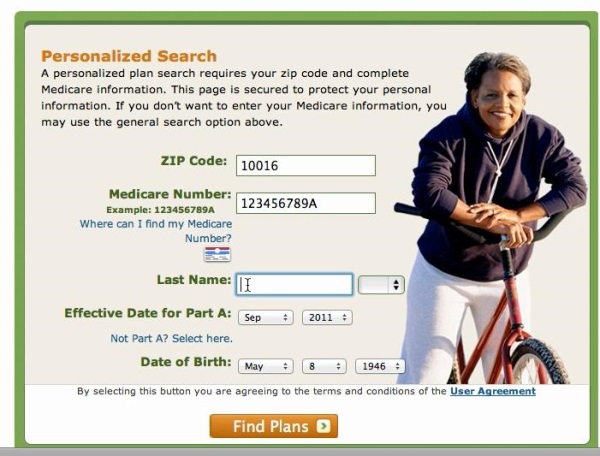 Result: You have now successfully learned about Medicare plan finder.